Laneige
Laneige sells skincare products using water from Jeju Island in Korea.
us.laneige.com
Average rating from 46 users
83%Recommend to a friend
Laneige Reviews
All

46
Lip mask

12
Laneige lip sleeping mask

8
Lip Glowy Balm

5
Water bank cream

5
Water bank mask

1
Blue Water Gel Eye Cream

1
Toner

1
Review highlights
Luxurious packaging
Pleasant smells
Varied product range
Sticky lip masks
Lip masks dehydrate lips
Expensive moisturizer
The lip mask is worth all of the hype!! I have been using it for years now and don't see myself getting sick of it anytime soon. It's great through all of the seasons – my lips don't get chapped in the winter at all!
---
This is some of the best skincare I've used in the past few years. Their lip masks are usually what is raved about, but I'm a huge fan of their actual skincare line. The blue algae toner, essence, serum, moisturizer, and eye cream are all stand alone products that really help my combo skin. My two favorites that I absolutely would rebuy are the eye cream and the Revitalizing Toner Essence. While the essence isn't an absolutely necessary step in a skincare routine, the instant feel of hydration is so refreshing. I know they offer two other toner essences, one that is clarifying but I can't remember what the other one is specifically for. The viscosity of the toner is almost like the feel of an aloe juice, if that makes sense. It's more silky and thicker than most other toners I've used. I like the hydrating toner from Fenty and find that both are comparable to each other. Definitely a component in my skincare routine that I won't skip even though it's not considered a must have, but more of a luxury. The other product that feels amazing and is also extremely hydrating is the eye cream. It's not heavy at all. A little bit goes a very long way. It's a silky gel cream product that can be used under makeup. Not many eye creams are light enough to use during a daytime skin routine. I like K Beauty and I do like trying new products. I bought Laniege products from Marshalls last year and that was my introduction to the brand. During the Sephora VIB sale, I went into the store to get some things and there was an SA that had me try a few of the products in the store. I was seriously sold based on that brief experience. I'm attaching pictures of the products so you can see that I definitely am using the products. I don't write reviews just to write them. I do write them to inform others so they have information to make educated decisions regarding if products are worth their time and money. Even though I have multiple products in their skincare line, I'm focusing on the two products that I would absolutely keep in my routine. I think the other products are good. Do I think I have products that are equal to or better for my skin needs? Yes. I think there are other products I would reach for more, but the toner essence and the gel cream are products that have now become must haves in my routine.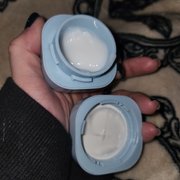 ---
---
The packaging is pretty terrible: bulky but not filled with the product. However, I am obsessed with the Water Bank Cream. It's my daily moisturizer—I wish it weren't so expensive for how much you get!
---
What is Thingtesting?
Thingtesting is an unbiased place to research and review internet-born brands — because honest reviews help us all shop better. Learn more.
---
I was so excited to try this brand after seeing so many people rave about it...wow was I disappointed. The lip balm leaves my lips feeling extremely sticky and dehydrated; like it sucked out all the moisture from them.
---
If you're not sensitive to certain ingredients, and want to try a Korean skin care brand that's pretty simple to follow, this would be a good brand to start with. My all time favorite product is their milky toner. Seems like the only product my skin can tolerate. I will say, their lip products are NOT my favorite when it comes to moisturizing. Flavor wise, I like the variety. I just wish it didn't dry out my lips like crazy.
---
Was so excited to try Lineage but it just didn't work for me. The overnight mask gave me skin texture and the lip mask didn't do a lot either. Had high expectations but just didn't work for me.
Lip mask
Laneige lip sleeping mask
---
So, about the Sleeping Mask – it didn't quite live up to the hype for me. Despite all the talk, I was hoping for some serious hydration, but it fell short. Instead of giving my lips the TLC they needed, it felt like it missed the mark for a lip mask. Plus, the price? A bit much for what felt like mediocre results.
Lip mask
Laneige lip sleeping mask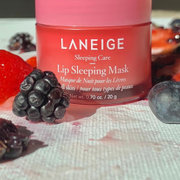 ---
Damn I love these products. The water bank moisturizer is a perfect weight and texture for me. The smells are nice but not overwhelming or distracting. But Laneige! Please! Your packaging is the worst!! Bulky waste of plastic and the twist bottle (I attached a picture) is so frustrating. You can't see how much product is in there and the "spout" pops up but is a smaller diameter than the top so it often drips onto the bottle. It's an odd choice to use extra plastic in this time when conscientious consumers are minimizing waste.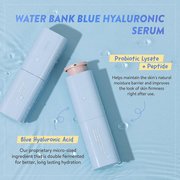 ---
Lip mask!!!!!!!! Amazing and the best! I can also use it to get long lasting lipstick off!
Lip mask
Laneige lip sleeping mask
---
I'm really loving this lip sleeping mask! It's been a lifesaver for keeping my lips super soft and hydrated lately, and the berry flavour is just the cherry on top. Plus, you don't need to use much - a little goes a long way.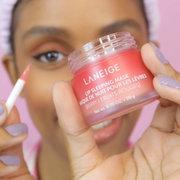 ---