La Roche-Posay
La Roche-Posay is a French thermal brand with a focus on products for sensitive skin.
larocheposayusa.com
Average rating from 64 users
95%Recommend to a friend
La Roche-Posay Reviews
All

64
Cicaplast Baume

6
Lipikar

5
effaclar

4
Lipikar foaming body & face wash

4
Toleraine Purifying Foaming Cleanser

2
Lipikar AP+M Triple Repair Moisturising Cream

1
skin tint

1
Tinted Mineral Anthelios Light Fluid Sunscreen

1
Anthelios 50 Mineral Ultra-Light Sunscreen Fluid SPF 50

1
ANTHELIOS

1
Review highlights
Gentle ingredients
Ultra-moisturizing
Very cleansing
Expensive
White cast
Oily feeling
I'm 21 and struggle w light acne flare ups, I started using their salicylic acid face and it has been a game changer! I highly recommend to anyone who doesn't want to use a harsh benzoyl peroxide or is struggling w a little acne!
---
I like the cicaplast b5, but beyond that not really impressed by any of their products. They're ok, they're more luxurious than other products at the drugstore, but I don't think they're more effective than Cerave and they're certainly more expensive.
---
---
I've tried many LRP products over the years. Nothing fancy, just simple ingredients that are gentle on the skin.
---
What is Thingtesting?
Thingtesting is an unbiased place to research and review internet-born brands — because honest reviews help us all shop better. Learn more.
---
I liked the Toleriane Purifying Foaming Cleanser. It proved to be gentle, but very cleansing and it left my skin glowy.
Toleraine Purifying Foaming Cleanser
---
salicylic cleanser is decent but didn't improve my acne as significantly as i hoped it to
---
I am writing a review for the barrier repairing balm. The small 7.5ml , which I use as a lip balm in the colder months. Very effective for my lips in the colder months helps prevent cracks, dryness and splits on my lips. I recommend this product.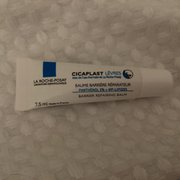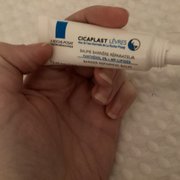 ---
I recently tried the Lipikar AP+M Cream and this is the best cream I have tried. Definitely Hg status for sure. This formulation is ultra moisturizing and hydrating. The effects even last more than 24 hours and through hand washing.
Lipikar AP+M Triple Repair Moisturising Cream
---
I used to use the Cicaplast Baume as my main moisturizer. I was a fairly affordable option that worked really well if you have dry skin. It is a thick moisturizer but they do have a lot of other lines with light formulations. I also use they lip balm and it works great. I have very dry skin in the winter and its a life saver.
---
I started using the lipikar balm after seeing a dermatologist influencer recommendation. It's nearly a dupe for La Mer in my opinion. Very thick and moisturizing but does not clog pores, at least for me. I tend toward dry skin, so the heavier moisturizers are best for me. I use this stuff on my face and body. The best
---
One major disappointment was its impact on my skin's oiliness. Instead of the promised hydration without greasiness, the Cicaplast B5 seemed to exacerbate the issue, leaving my skin feeling even more oily than before . I can appreciate that skincare is highly subjective and what works for one may not work for another. One of the main reasons for my purchase was the overwhelming positive feedback across various social platforms.
---