Average rating from 11 users
100%
Recommend to a friend
I'm extremely sensitive to the various chemicals and processes used in producing mainstream period products, so I had to switch to organic cotton. Then the brand I used disappeared off the shelf, and I was scrambling trying to find something that wouldn't irritate my skin. When I found Joni, I immediately switched to it because their description of their manufacturing process reassured me that I wouldn't be irritated by their products. I received my first shipment and I've never gone back! I've been using them for a year and a half now. The pricing is good, the product is amazing and comfortable, and the flat packaging fits in my apartment mailbox and the side of my washroom cupboard perfectly. The recurring subscription model is perfect for me, because I was always forgetting to replace my period products and scrambling when it struck. I was recently diagnosed with ADHD, which put that into context for me, and it's extremely helpful to delegate my period needs to Joni so it's one less thing for me to nail down. I have the regular pads mailed monthly and the overnight pads mailed every other month. I occasionally order an extra of each (maybe once a year?) just to have backups. Joni supports inclusion, period equity, the environment, body safety and comfort, and, at least for me, neurodiversity.
---
Obsessed with joni's focus on period equity and mission to provide period care to those in need. They also have done a great job incorporating DE&I into their messaging and creative. Even better? Sustainable products that are better for your body and the planet.
---
---
I live in Alberta, but my sister in Victoria told me about this fabulous Earth Friendly local business. I went to the Joni website and was surprised and moved by their beliefs about "real" women. I was also touched to see beautiful photos of all body types and quickly made my first order. The winged pads are thin, absorbent and soooo soft! I love the individual packaging and the flat box is unique and an easy shape to keep as is when storing in bathroom cabinet or drawer. I've told all of my friends about Joni and given samples too. Since shipping is very reasonable, I made a goodsized tampon order for my daughter to have the fun of receiving a surprise in the mail! She loves the product and the flat packaging too! I will never buy a feminine product from another brand. Prices are even competitive to the brand I used to purchase in bulk packages!! Joni is a winner; hands down!
Feedback
Not a thing. Outstanding product, messaging, packaging, service and even price!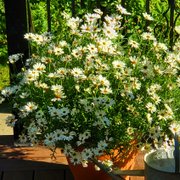 ---
What is Thingtesting?
Thingtesting is an unbiased place to research and review internet-born brands — because honest reviews help us all shop better. Learn more.
---
Full disclosure - I work at joni. But I was a customer way before I started working there. I was first intrigued because of their values, especially their social mission to fight period poverty. After trying their period care, I was hooked. I love the liners especially because they are soft, super thin, and very absorbent. I also feel good that I am using a product that is organic and better than other disposable care in that it is biodegradable. I've also been a user of applicator-free tampons for many years and was thrilled when joni started to sell them.
Feedback
I'd like to see even more variety to the period care options.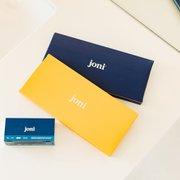 ---
I have subscribed to Joni's monthly package for approx 3-4 years and I will continue to do so. I'm really happy that the product is available in the retail stores now . I was so happy to find her product , I am 100% satisfied. I care about the environment .
Feedback
The only thing might be is to remove the plastic wrapping
---
This is a fantastic product! There's no difference between the performance of Joni products and those on the average grocery store shelf. That was surprising to me. I expected that with healthier would come lower quality performance but such is not the case! Obviously the best part of all with Joni is knowing products are healthy and sustainable. I also love how Joni gives back and let's customers choose to give as well.
---
The pads work really well. Love that they are canada made and biodegradable.
---
Such an incredible brand. Highly recommend. I currently use their subscription & it is so convenient and economical.
---
I can't imagine using another period product after using Joni! The pads are extremely effective so not leak. The bamboo cotton is so soft and does not cause me any skin irritation like drug store brands. I love that Joni uses biodegradable materials and the packaging isn't typical "girl" packaging and is more inclusive to anyone with a period.
Feedback
A longer liner would be appreciated
---
I love Joni's mission, especially their sustainability focus. Their products are high quality and the best sustainable period products I have used. The branding is very cute as well!
---