Average rating from 3 users
Surprised more people aren't talking about this???? I saw this awhile back at Sephora, it's a black woman owned brand and clinically tested on melanin skin. I passed because of the price point at the time but now that I'm a working and have my affairs in order I "splurge" for under-supported brands of color. And this hyper even gel is the TRUTH. It's cleansing no stripping, brightening. I was using youth to the people cleansing gel and if you like that you'll love this. Especially as a WOC. It really touches on my dark spots in a way YTP never has. It won me over!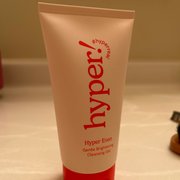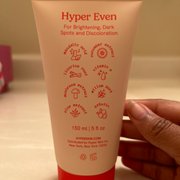 ---
Very good Vit C serum ! purchased it after a facial appointment at Heyday and was very happy with the product, the smell, and the texture - very good result, and the pump is very convenient to use! Travel-friendly as well
---
---
Love the serum! It is a staple in my routine! It was recommended to me by my sister and friend.
Feedback
Wish it was bigger!
---