Average rating from 6 users
100%Recommend to a friend
The flavors, Awesome. The customer service, not so much. I ordered a bunch of flavors for the sole purpose of receiving the promotional tumbler. It arrived with a heavily cracked lid. It was packed in popcorn and the box was perfectly fine which makes me assume it was cracked before packing. I contacted them and they said that there was limited stock and couldn't help. I then got sent a link to Amazon for a $10 replacement lid that I would have to pay for myself. No mention of store credit or anything like that.
---
I recently purchased flavors and color dyes from Get Suckered and I am extremely impressed with the quality of their products. The flavors are rich and delicious, and really make my baked goods and candies stand out. The color dye is vibrant and true to the color it claims to be, which is important for making visually appealing treats. What really sets Get Suckered apart, though, is their customer service. When I had a question about one of their products, I reached out to their support team and was blown away by their responsiveness and helpfulness. They went above and beyond to make sure I was satisfied with my purchase and even gave me some great tips for using their products. Overall, I highly recommend Get Suckered to anyone looking for high-quality flavors for their baking and candy-making needs. Their products are top-notch and their customer service is second to none.
Feedback
Start with small quantities if you're new to using flavors. Their flavors are highly concentrated so a little goes a long way.
---
---
Friends with Get Suckered
I really enjoyed using the Get Suckered products when making popcorn. It allows me to think outside the box and com up with creative flavors using their flavor oil into my popcorn making. Super easy to use!!
Feedback
If you're looking to add another level of flavor, creativity or just looking to try something new… I definitely recommend Get Suckered flavors. There's so much more you can use the flavors for than just baking and candy making.
---
What is Thingtesting?
Thingtesting is an unbiased place to research and review internet-born brands — because honest reviews help us all shop better. Learn more.
---
Finally found a flavor company that offers highly concentrated and unsweetened flavors. I usually struggle to drink water so by adding a few drops made drinking water more enjoyable. Since the flavors can be used to flavor any beverages I decide to start adding to my morning coffee. These flavors are so delicious!
Feedback
If you do not enjoy the taste of plain water or just to add to any beverage or food. I highly recommend Get Suckered flavorings especially knowing they are Zero Carbs, Zero Sugars, and Zero Calories. These will really elevate any beverages and baked goods to a whole other level. A total game changer!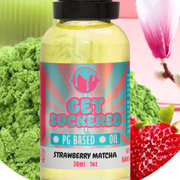 ---
As a self-proclaimed foodie, I'm always on the lookout for new and exciting flavors to incorporate into my cooking and baking. That's why I was thrilled to discover Get Suckered flavors. I've tried several of their flavors, including bubblegum, cotton candy, and grape, and I have to say, I'm thoroughly impressed. The flavors are incredibly true to life and add a fun and unique twist to any recipe. I've used the bubblegum flavor in my frosting for a playful twist on a classic vanilla cupcake, and it was a hit at my friend's birthday party. The cotton candy flavor is perfect for adding a whimsical touch to a batch of sugar cookies, and the watermelon flavor adds a refreshing burst to summer cocktails. I also appreciate that the flavors are made with high-quality ingredients and are easy to use. The dropper bottle makes it simple to measure out the perfect amount, and the flavors blend seamlessly into any recipe. Overall, I highly recommend Get Suckered flavors to anyone looking to add a little fun and creativity to their cooking and baking. They're a game-changer!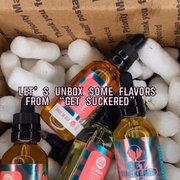 ---
One of the things I love about Get Suckered flavorings is their ability to evoke memories and emotions. A whiff of Ube Flavoring can transport me back to my Lola's kitchen when she bakes Ube bread right out of the oven, while the taste of Sweet Mexican Bread Flavoring takes me back to the days when my mother-in-law would serve my husband and me breakfast at her hacienda. Get Suckered Flavorings are incredibly diverse, with different cultures and regions from around the world offering unique and exciting tastes. This emotional connection to Get Suckered flavorings is one of the reasons why I feel food is such an important part of our culture and identity. In addition to their sensory appeal, Get Suckered Flavorings also play an important role in my health and wellbeing. I was amazed to know that Get Suckered Flavorings contain no fat and are sodium free. They offer a wide variety of both Water Soluble (PG base) and Oil Soluble lines that are manufactured in an FDA certified lab. They are proudly made in the USA and use the finest ingredients to deliver premium quality flavorings. Their PG flavors are Diacetyl-Free, Gluten-Free, Keto-Friendly, Vegan, Nut and Dairy Free, Non-GMO, and Unsweetened, with Zero Carbs, Zero Sugars, and Zero Calories. These flavorings are a great way for me to create delicious and nutritious meals.
Feedback
I heartily endorse Get Suckered Flavorings because they play an integral part in my life, bringing joy, nourishment, and a connection to my cultural and personal histories. Whether I'm savoring a simple meal or indulging in a gourmet experience, their flavorings are what make eating and drinking such a delightful experience.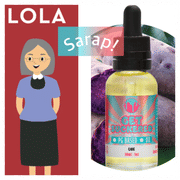 ---