For Them
4.5 • 2 Reviews
For Them offers breathable binders, gender technology, and a platform of support for the queer community.
forthem.com
Average rating from 2 users
Amei a ideia de topos transpirastes. Pois transpiro na parte dos seios e tenho que trocar de sutiã todos os dias
---
5'1", 120 lbs. A cup chest size. On T for about 4 years. Purchased 2 conjur size regular (not max) binders. I was very skeptical about For Them because they were getting a lot of hate online (nobody piles on quite like the queer community, unfortunately). BUT I had been feeling uncomfortable about my chest since gaining weight from a new medication, and I NEVER wear my gc2b binder - I hate the rib-squeezing feeling and the high neckline which restricts the type of shirts I can wear. I decided to give For Them a chance and almost immediately ordered a second binder from them! They are SO comfy, without restricting my ribs or my stomach (very important for an ibs girlie like me). A lot of critiques of the For Them binder say that they are "just like sports bras", but for me that's a bonus! Sports bras are comfy to wear, breathable, and made for movement. The For Them binder has all of those same qualities. Plus, the two types of low neckline mean I can wear shirts with it that I wouldn't be able to wear with my gc2b! They compress me WAY more than a sports bra, and they compress my nips (important because I am always a little nippy). However, I am not sure if they would give the same compression to someone with a larger cup size. (But I do think the face that they are "sports bra shaped", meaning the fabric ends a few inches below your upper chest, is a bonus for people with a belly that can get uncomfortably restricted by longer full-size or even half-size binders.) I've found that they don't ride up much and the armholes allow for a wide range of arm movement. I feel way more confident wearing my tshirts, which are especially unforgiving to my chest area! Something I'd wish for in future versions is some type of smell guard that some advanced sports fabric has, because i sweat a lot and end up pretty stinky by the end of the week! But that does not take away from my experience with these binders, and would just be a bonus for me. TD;LR: for an A cupper like me, these are Perfect! Compressing but not restrictive or claustrophobic, the low necklines giving me opportunities to wear more of the clothes in my closet, and the comfortability allowing me to do more in them without worrying about passing out from lack of air. I think some of the criticisms of the For Them marketing is fair - that showing models who already have top surgery and having a lack of larger chested models decreases confidence that their binders will work. What I can say is that they work GREAT for me! If you're on the fence, give them a chance, and don't believe everything negative you read online! Hopefully people reading this review will have no idea what that means because as a community we have grown but you never know.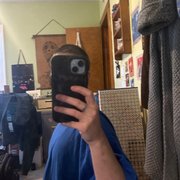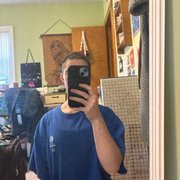 ---