Average rating from 139 users
92%Recommend to a friend
My sink water finally doesn't smell like rotten eggs! I was debating on whether or not I truly needed a filter for my sink but after a few months I couldn't stand the smell of the tap water from my new place so I decided to splurge. It was a pretty decent price for the pack of 2. Installation was not too hard and when I popped my old filter off I saw all the disgusting gunk that had been stuck to the old filter and touching my water. I would recommend this just for the fact that it gave me the chance to clean all that out.
---
This thing really works! When I replaced it after 3 months, the old filter was pretty orange. I've noticed that my skin was very clear, and then around the time that I needed to replace the filter, I started to get some acne again. This tells me that my new acne issues are from moving to a home with hard water. And it also tells me that this filter baby is helping!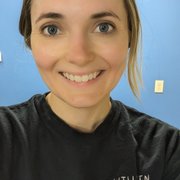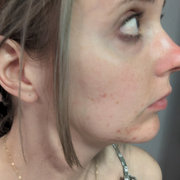 ---
---
I am so happy I decided to try out FilterBaby. I was literally trying everything under the sun for my skin, but nothing was working. A close family friend had mentioned that its possible that the water may be contributing to my issues, since I used water everyday, morning and night, to clean my face. When I researched a bit more into it, that's when I found FilterBaby and I decided to take the plunge, and WOW! Worlds difference. My skin is night and day from what it was a few months ago. I could not be more pleased and excited to see the health of my skin improve - all because of WATER! Incredible. Truly thankful there are products like FilterBaby to make sure I am giving my skin the best care possible.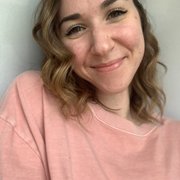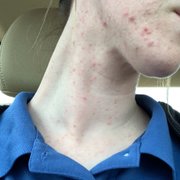 ---
What is Thingtesting?
Thingtesting is an unbiased place to research and review internet-born brands — because honest reviews help us all shop better. Learn more.
---
I've been using Filterbaby for over a year now. Highly recommend, here's why. - Easy to use, creates better habits. As a serial shower face washer, the Filterbaby installed on my sink is a visual reminder to wash my face. It also forces me to use warm water instead of boiling my skin in the shower. This alone has made a huge difference in my skincare routine and my approach. - My water is noticeably "softer". As a midwestern, I'm honestly shocked that water can be so soft. I live in a city that is known for having good tap water. I think my state is #5 on most tap water quality lists. My county is doing a lot of the heavy lifting there. So I wasn't expecting THAT much of a difference. Totally wrong. The water is softer, my skin feels lighter. - Easy to install. I have 2. One was installed right after delivery. For my other sink, I needed to email the customer service team. They matched an adaptor for me and they sent it out pretty quickly. It installed perfectly with that adaptor. No problems since then. - I notice that my skin gets worse when I travel now. Like noticeably worse. I'm considering just taking it with me to travel now. A travel-sized one would be nice. - I use it for my plants and now they are thriving. It is almost like I was killing my plants with chlorine or something. I know this isn't the intended purpose, but huge bonus for me.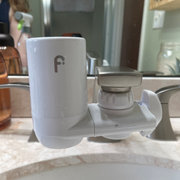 ---
I filter everything, this was a great product that I use to wash my face. Had it for 6 months, no problems. Great customer service, fast shipping. Great water pressure. my filter was so dirty when I opened it. it was awestruck to see such dirty filter.
---
I absolutely love filter baby! I have rosacea and had a flare up when I started using filterbaby! I love knowing that I'm not having the nasty water on my face and I have filtered water helping keeping my face calm!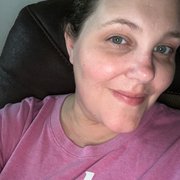 ---
I was skeptical of this at first I will not lie but WOW. It has exceeded all expectations and then some. My skin is no longer dry and flaky. The small breakouts that I was having have disappeared. I truly could not be happier with the filter baby! I highly recommend it to anyone on the fence about it or just looking to get rid of the nasty stuff in the water that we put on our faces. Thank you for making the product easy and effortless to install as well. 5 stars!!! My skin is glowing.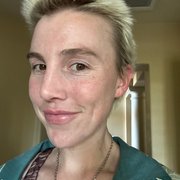 ---
Influencer for FilterBaby
So far I love my filter. The tap water here in Florida is disgusting!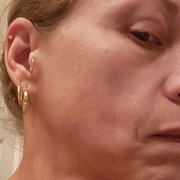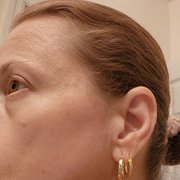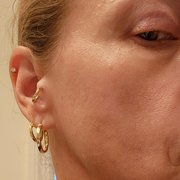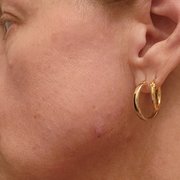 ---
My skin was breaking out extremely after moving to Philadelphia. Turns out the water here is too harsh for my skin. I bought FILTERBABY to replace all the hard water in my apartment and after a month and a half my skin has stopped all active breakouts!! Thank you so much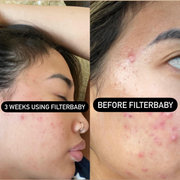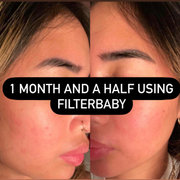 ---
I love my FilterBaby! I live in a state with the hardest water, I never realized how much it was hurting my skin. Thanks to my FilterBaby my skin has cleared up so much! I'm recommending it to all of my friends and family.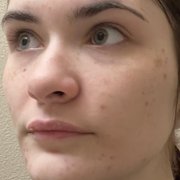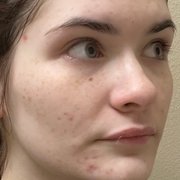 ---