FIGS
FIGS makes healthcare apparel that features a combination of comfort, durability, function, and style, all at an affordable price.
www.wearfigs.com
Average rating from 28 users
92%Recommend to a friend
Hands down the best scrubs. Last a very long time. Wash well. Best time to buy them is Black Friday!
---
Definitely a great purchase and I am glad I bought several sets. However, seeing what the industry has produced since Figs became a thing, they remain overpriced and have not continued imagining further improvements to the brand.
---
---
Four years and hundreds of washes later, my figs scrubs feel just as soft and still look new. Their white coat is great too — easy to wash at home and steam and it looks as if it has been ironed.
---
What is Thingtesting?
Thingtesting is an unbiased place to research and review internet-born brands — because honest reviews help us all shop better. Learn more.
---
I have a pair of scrub bottoms and a top and the quality on these is amazing. The investment is pretty big, but they will last you a long time, they have gone through many wears and washes for me! If you are willing to invest on these items I highly recommend!!
---
Only write reviews when I hate the product or I love it so much. I went home one day so tired to check my pockets and but it in the washer with the rest of my figs. I washed it with my gel pen inside. It stained my favorite hombre omg it stained only the pants but still. Ever since I wore the hombre at work I received left and right compliments from my surgeons and my fellow nurses so that made me so sad. I asked friends how to get rid of the stain and googled it until a friend told me to try something from amazon. I ordered it it arrived but I want to wash it first before trying the product and to my surprise just after a wash the ink was gone like nothing happened wow what a great material. So from now on the only scrubs I will wear will be from figs and soon my future hubby will too. I wish i took photos of that stain but I wasn't expecting this would happen. So I can only post the after.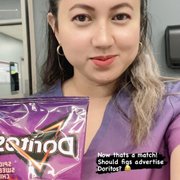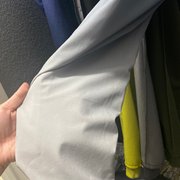 ---
Love this brand of scrubs. When being in clothing for 12+ hours it is very important for me to feel my most comfortable and FIGS makes me feel just that. Also love the amount of pockets and room for things.
---
I have 2 pairs of figs and I really enjoy them. I like the joggers and think they are very comfortable to work in especially for a 12hr shift. I would recommend any style of figs. The color selection is very broad and allows nurses to bring some variety to their scrubs!
---
I'm an imaging tech and we often get left out in the scrub world. But figs always has cool socks or accessories for imaging professionals!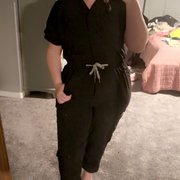 ---
I have probably 30 different color zamora jogger scrub pants from here and they are my favorite! I'm not big on scrub tops as I usually wear a t-shirt or the salta underscrubs as a shirt with thr scrub pants, so I can't speak on those. But I have convinced all my coworkers to buy multiple pairs themselves and they love them too. The variety of colors is so fun and mixing & matching my top to the tie color makes the colors pop. I have 2 pairs of their compression socks too which are not too tight and easy on & off. They are expensive but worth it. My ONLY complaint is that sizing varies between colors sometimes, which is odd. I've gotten smalls in some colors that fit perfectly and others where they are very loose.
---
I am a medical professional that has been in the field for over 10 years. I currently work in an emergency room. I wear FIGS all the time. FIGS are such a great product where I can feel comfortable and relaxed in such a stressful and chaotic environment. Professional looking attire while maintaining comfort all shift long. FIGS suit all my everyday needs.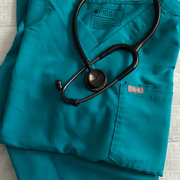 ---