Dew of the Gods
Dew of the Gods offers a range of innovative skincare products featuring pure and vegan ingredients.
dew.co
Average rating from 2 users
Their fujifiji is the greatest illuminating & moisturizing clay mask I've ever used. It leaves my face feeling so smooth to the touch, and feels as though my skin glows more after using it. I've bought 3 jars of it!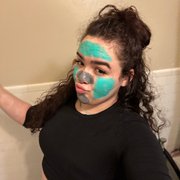 ---
I love this brand. I was introduced to DOTG through a subscription box. Every couple of months, I have received a skincare item that I incorporate into my routine, at least for a few days. My new favorite product is Frozé, The Royal Face Wash. I love the texture and I love love love that it takes off my waterproof mascara. It leaves my skin pretty hydrated after washing it, which you know isn't always the norm. I think the few products I've used are comparable to Glow Recipe and the comparison is because they use fruit in a lot of their products, too. I will absolutely buy this face wash again and that makes me happy because I just returned different skincare products because they were not hydrating even though that's what the whole brand was based on. I'm very happy to keep receiving this brand on my subscription box but I'm going to go check out their website right now so I can buy more face wash.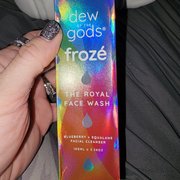 ---