Founder Interview: A Singaporean supper club turned condiment brand with a cult following
Holly Ong and Pat Lau met more than 15 years ago while working at Nike's Portland, Oregon office– Holly with a backgound in managing product creation for consumer packaged goods from inception to marketing launches, and Pat in retail brand marketing. Together the two started a dinner party series to share their Singaporean recipes with friends and family in the city. On a trip to Oregon's seaside town of Manzanita, the pair had their 'AHA' moment while making Holly's moms Singapore Chili Crab recipe and the Sibeiho brand was born.
I caught up with the founders to learn more about how their dinner party series led to the launch of their line of Sambals, their retail store and event space on Portland's best shopping street, and the meaning behind Sibeiho.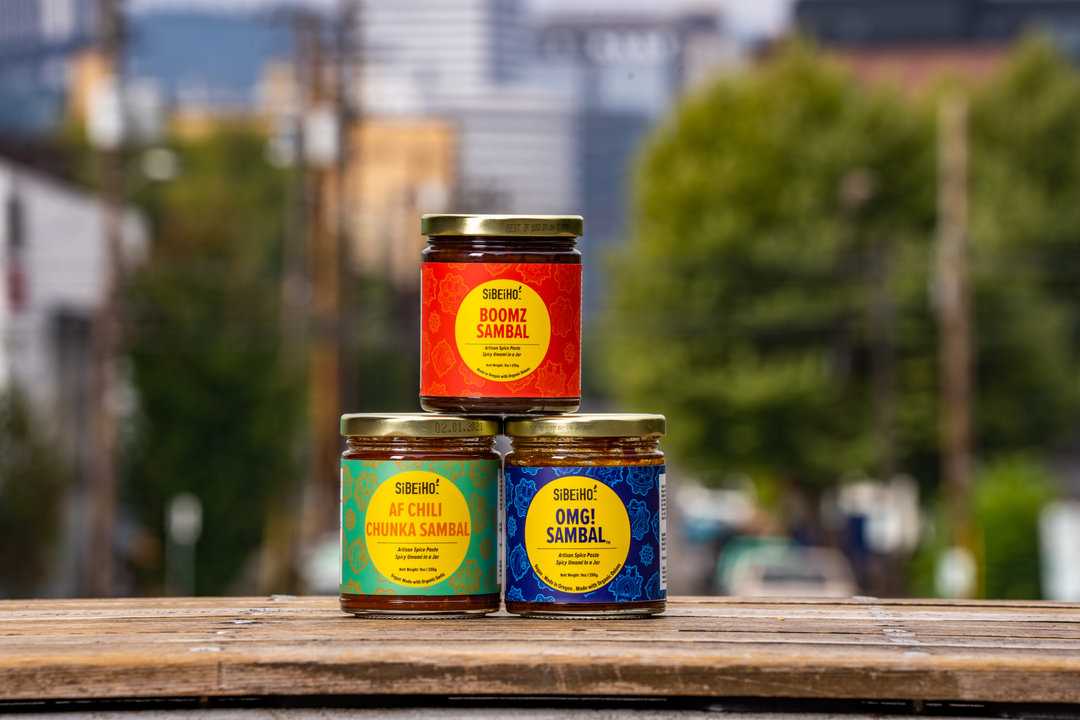 Before launching your brand Sibeiho, you ran a supper club in Portland, what did you learn during this time and how did it lead to your product line?
Our super clubs started as an underground thing. In a way, it was part fun as we got to meet the Portland foodie community and part practical as it allowed us to go visit farmer markets and the local farms to check out the amazing produce that is grown here in Oregon. Many of them are so close to Portland and the produce is unbelievably fresh. We spent a lot of time researching what's grown here in Oregon and one of the reasons why we chose to make Sambals is because Oregon and neighboring Washington is United State's largest alliums farmers, specifically onions. And because they are grown here, we could get the right organic alliums for all our Sambals.
During the pandemic, our dinners were put on a hiatus and we spent more time visiting farms and nurseries to investigate what chili peppers could be grown here. That's how we found a group of Rohingya refugee farmers who planted peppers very similar to what we use back home in Singapore. We work with them to grow peppers that goes into our award-winning AF Chili Chunka Sambal.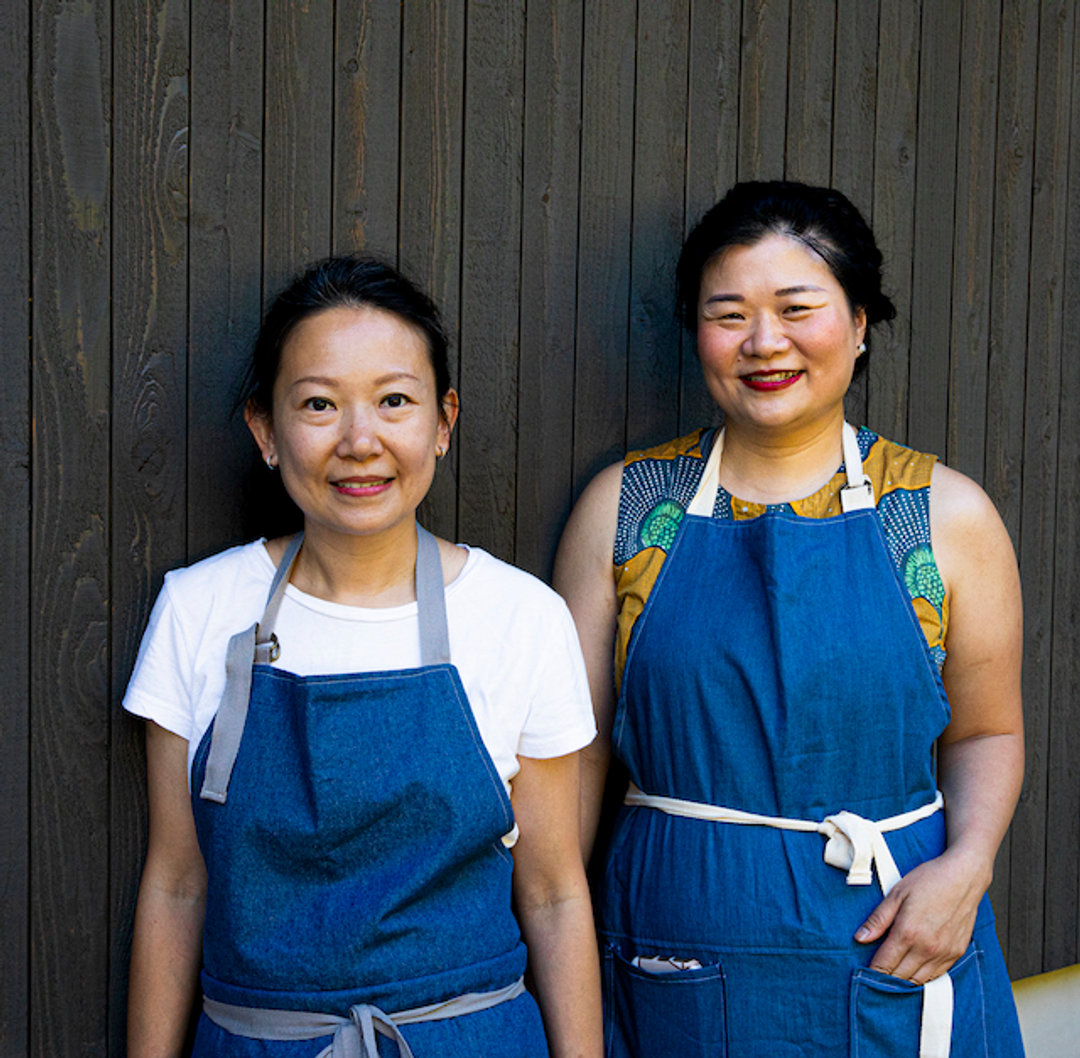 Can you talk about Sibeiho as a brand and your three offerings?
Sibeiho is a Hokkien / Singlish slang word that we use in Singapore to describe something or someone as F-king Good. During one of our dinner parties, one of our Singaporean friends uttered Si-bei-ho when he dug into our food and that kinda stuck in our heads when we thought about our brand name.
Our aim for the brand is to create an experience that transports you to the tastes, sights, and textures of Singapore (with Chinese, Malay, Indian, and Nonya culinary influences). In 2020/21, we first launched with three signature ready-to-enjoy Sambal chili sauces - Boomz Sambal, OMG! Sambal, and AF Chili Chunka Sambal. Our sambals are made in small batches using all-natural, local whenever possible, ingredients following our family recipes.
Sambals is a kind of Asian condiment – there are some types that you eat with food and some that you cook with. The word is from the malay language and sambal is commonly found in the food of S.E Asian countries (mainly Singapore, Malaysia and Indonesia). We chose to start with Sambals because in Singapore, it is an essential pantry item. To date, we are available direct to consumer via our website & Instagram + specialist retailers on both coasts (we are in about 50+ doors).
In addition to having your own product line, you have a retail space – how do the two work hand and hand as well as drive community?
We ended up almost by accident with a shop because when we first started, we couldn't find a commercial kitchen (it was the start of covid and everything shut down) to make our Sambals. Our retail space actually houses our commercial kitchen studio where we first started making our Sambals for sale. Our space is also where we make limited edition Sibeiho products, run workshops and food collaborations with makers like Luna Contreras, a local PDX chef who identifies as a brown trans girl.
We are fortunate to have a beautiful shop on NW 23rd which is a popular shopping street in Portland. In our shop's product assortment, we make a strong conscious effort to highlight other AAPI, Women makers and Good Food Award winners. Our shop also allows us to connect significant cultural moments of both our Singaporean and Oregon connections so whatever we are communicating online via our instagram account also translates IRL in our shop.
Sibeiho celebrates Singaporean culture, who are other founders and brands working in the space that inspire you and your mission?
Fly by Jing for being unapologetically Chinese and making high quality Asian products. There have been changes in the last few years about the quality of Asian food and the so-called strange foods we eat. As a fellow Asian living in USA, we know there used to be perceptions that Asian food is cheap, lower quality, strange smelling and filled with MSG etc. Just because we are Asian does not mean we do not have a food heritage that focuses on high quality ingredients that are natural, seasonal or a long historical background. We set out to make the best Singaporean food here in Oregon using as much of the best local ingredients we could find and that has guided our cooking and product development since day one.
What has been the biggest challenge since launching the brand?
It is the unsexy bits about running a start up without the backing of large venture funds. We've pretty much bootstrapped our growth, managing our cash flow and projecting inventory needs.
What is it about Sibeiho that inspires such a passionate, cult-following from your customers?
We are very lucky to be able to call two places home – we are proud to be an Oregonian brand making our childhood Singapore heritage food right here in the USA. We also refuse to compromise on our standards and the quality of our food. We make food to the standards of our grandmas, moms and aunts our families back in Singapore would be proud of. Our customers know our obsession with the quality of our food, else they would not be coming back for more. Because if what we make is not F-king good, it does not deserve to be Sibeiho.
What's next? What is your dream for the business?
We would love to have our Singaporean Sibeiho food easily available to help create delicious delights for everyone who loves good food!