Ceremonia: The hair care brand channeling Latinx beauty rituals
How has Babba Rivera balanced launching her new brand alongside a global pandemic and becoming a new mother?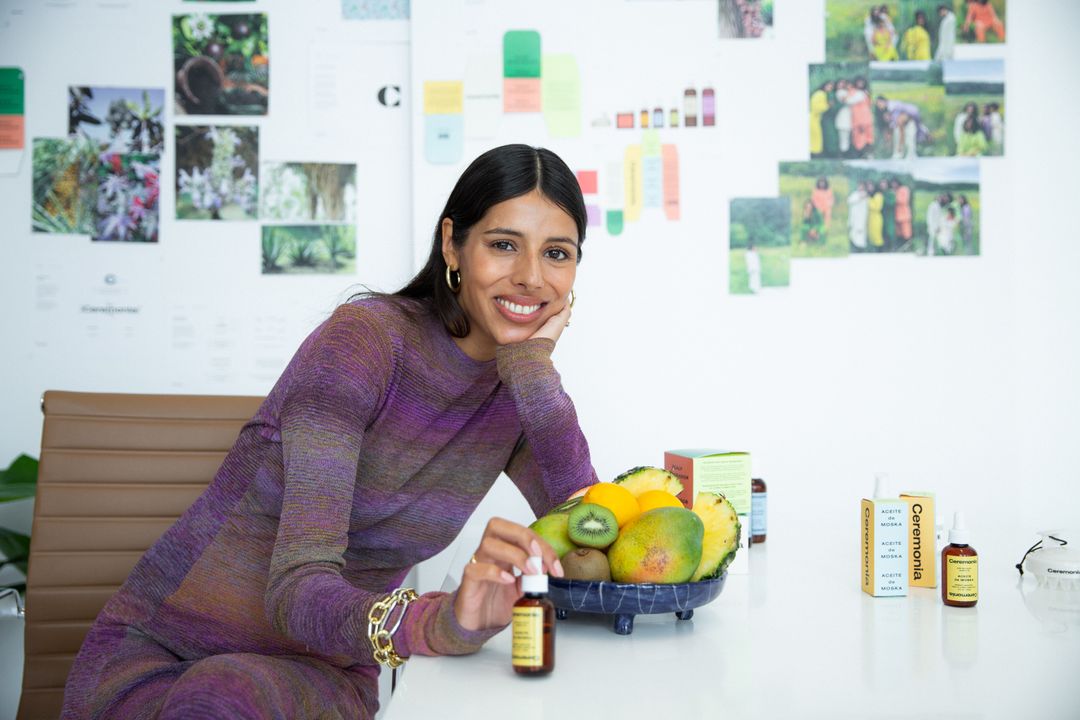 You may not realise it looking at the average supermarket's shampoo selection, but hair care is not a one-size-fits-all category. Tired of the lack of representation, a number of brands are now launching products tailored to underserved demographics, with Pattern Beauty, Bread Beauty Supply and others creating products tailored for textured hair types.
In October, Ceremonia launched with a mission to promote Latinx hair care rituals and create a space where Hispanic consumers could be authentically represented. Alongside the announcement of the brand's first product – a strengthening hair oil – founder Babba Rivera also revealed that she had become one of a handful of Latina founders to have ever raised over $1m in venture capital funding – a feat she achieved while not only contending with a pandemic, but getting ready to become a new mother. Here, Babba explains how she balances work and life, and why the Latinx community needs up-to-date representation.
What's the business opportunity
Ceremonia
is tapping into?
Hispanics account for [around] 20% of the US population and are one of the youngest and most tech-savvy demographics, with a median age of [30]. On top of that, Hispanics spend 46% more on hair care products than non-Hispanics.
I think the reason we're still experiencing such a lack of representation in the beauty category is [because] despite Hispanics being the biggest minority in the US, they are still underrepresented in VC funding. Only 0.4% of VC capital goes to Latina founded businesses, and without representation at the head of a company it's hard to expect representation anywhere else within a brand. I also believe that the vast majority of business professionals don't realise how much has happened among the Hispanic population in the US in the past decade, meaning [there's] an outdated perception of who the Latinx consumer actually is.
Against those challenges, you raised $1m in seed funding. What got investors excited about your brand?
We stood out. This is not just another beauty brand with a cute design who is cutting out the middleman; this is a category-defining opportunity targeting an underserved demographic with a founder who is the consumer herself. Investors also appreciated the opportunity of clean hair care in general – following food and skincare, hair is naturally the next category to follow.
Why did you launch with a single hero product rather than a full range of hair care items?
Launching with a full line as a new brand can be a bit overwhelming on the consumer end. Personally, I don't like the idea of giving up my entire beauty routine for a new brand I don't yet know if I can trust. This is why we decided to launch with a hero product that works on all hair types, and that can easily be added to any preexisting hair routine.
What's been the biggest challenge in getting
Ceremonia
off the ground?
If there's anything we've learned this year, it's how to get comfortable with constant change. Securing funding was a very different experience than what I had expected when initially kicking off my fundraise in February. Many investors were extra conservative during [the pandemic]. Another challenge was – and still is – product development. Delays in ingredient sourcing, production, packaging and more are just some of the ongoing challenges we've been dealing with on a daily basis since Covid-19.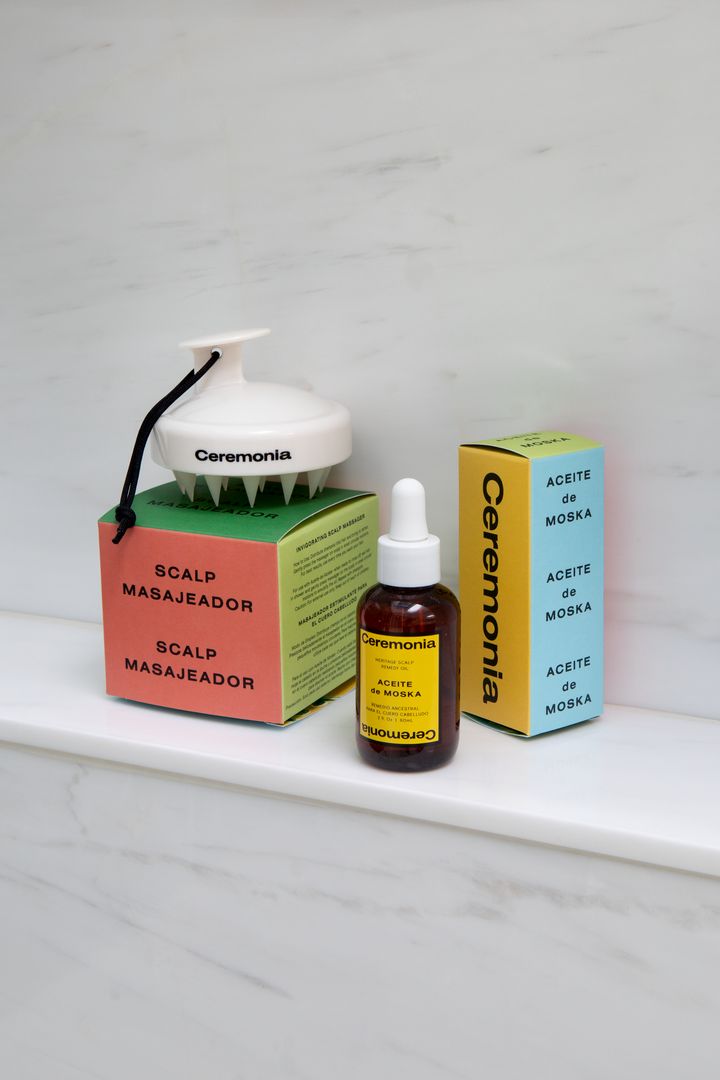 You also became a new mother during this time. How did you prepare for these two big life moments to coincide?
I didn't really plan for it to happen at the same time. Ceremonia was initially a passion project I was exploring on the side while running my brand marketing agency ByBabba, and it sort of just kept growing to the point where it was evident that this was my new calling. Simultaneously, my husband and I had decided to go off birth control at the beginning of this year, thinking it would take about a year before actually conceiving. Little did we know we would be pregnant just a month later.. Clearly, life happens when you're busy making plans.
Why is it important to you to be open about the reality of balancing your career with your family?
I find a lot of purpose in challenging stereotypes and empowering women to break out of norms. For as long as I can remember, I've thought that motherhood equals struggle and sleep deprivation, and that to be a good mother we have to give up everything until we basically cease to exist outside of our role as moms. When my husband and I discussed what we wanted our parenting experience to look like, I knew I wanted [something] different to what had been instilled in me from an early age. Work is something that brings me a lot of joy and is a vital part of my identity and wellbeing, [and] I knew it was important for me to find a way to make space for both. Since I don't have family nearby and the borders are [currently] closed, my solution [was to hire] a night nurse. This has allowed me to enjoy a full night's sleep so I can show up for my baby, myself and my work during the day.
While I initially felt somewhat shameful of my decision, I realised how important it is for someone like myself to be transparent about what goes into making my life work. The last thing I would want is for other mothers to think I'm doing all this on my own without any support or sleep, and feel less about themselves as a result. I wanted to acknowledge that the reason I am able to do everything I'm doing right now is thanks to the fact that I have help. For me, this help is coming in the form of hiring a night nurse, but help can come in many different shapes and forms – whether it's family, community, friends or professionals, it doesn't really matter. What matters is that mothers get the support they need. We need to end the glorification of sleep deprivation and start acknowledging that lack of sleep is extremely dangerous for our brains and overall well-being, while simultaneously making space for different ways to mother without the risk of judgement.
Thingtesting is a database of internet-born brands. We're building the un-sponsored corner of the internet where consumers can come together to talk honestly about new things. Read more about Thingtesting here.
Create a free account so you can make your own lists, whether that's because you love them or because you want to try them.
Feedback? Yes, please.