I tested Gravity's weighted neck pillow and found the form and function worth the money
The following review reflects the independent, honest experience of the Contributing Supertester. Thingtesting does not cherrypick, edit, or influence reviews and uses no affiliate links.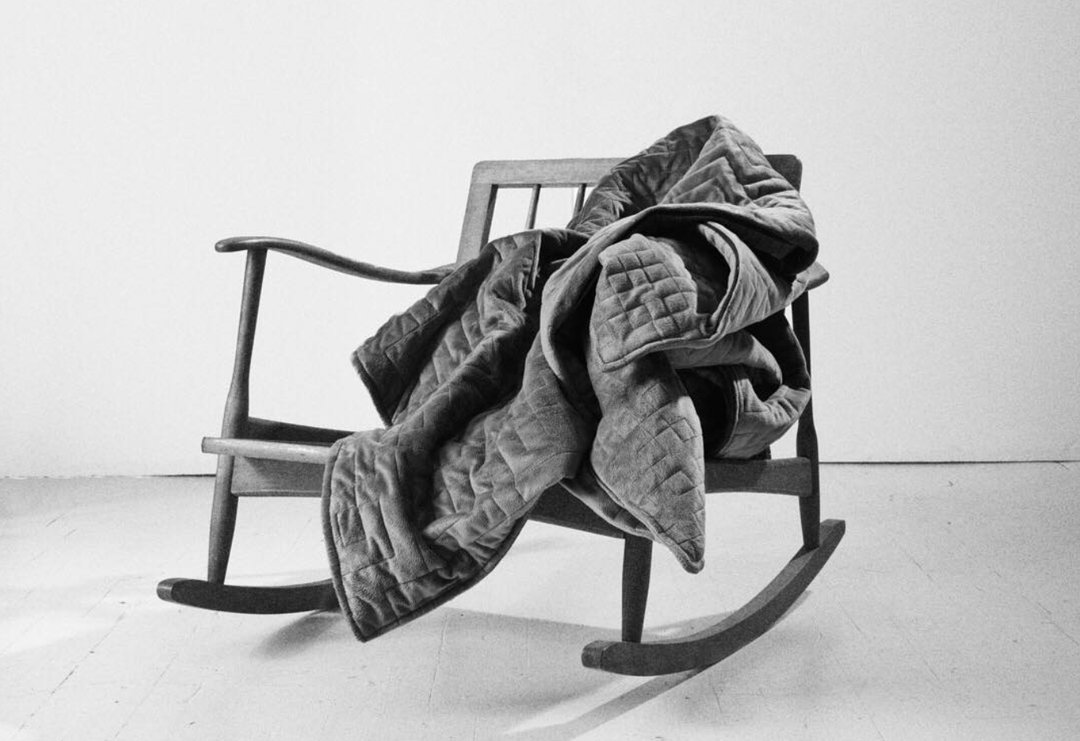 Overall rating out of 5:
4
Cost:
$50, purchased for $37.50 during sitewide 25% off sale
Would you recommend this brand to a friend, yes or no?
Yes! I loved the structure and how warm the pillow was—I'm looking forward to trying it out on an airplane on my next trip! It has a soft, simple design that can match any aesthetic, and it is definitely worth the money.
When did you purchase this product?
February 7, 2023
Is this product similar to anything you'd bought before? Is one better than the other in your opinion?
No, but it is better than other neck pillows I have used before!
Personal history with or reason for purchasing the product?
While visiting my family over the holidays late last year, I found a memory foam neck pillow in a closet. Thinking about the length of the flight back from the trip, I planned to bring it back. Unfortunately, I didn't see the massive rip in the fabric, nor did I notice the crumbling foam inside. The pillow lost its shape and felt uncomfortable the whole flight. When I looked up new pillows to replace it in preparation for several upcoming trips this year, I came across Gravity's website.The idea of a weighted neck pillow interested me, and I thought I would try it out!
Any affiliation with this brand?
None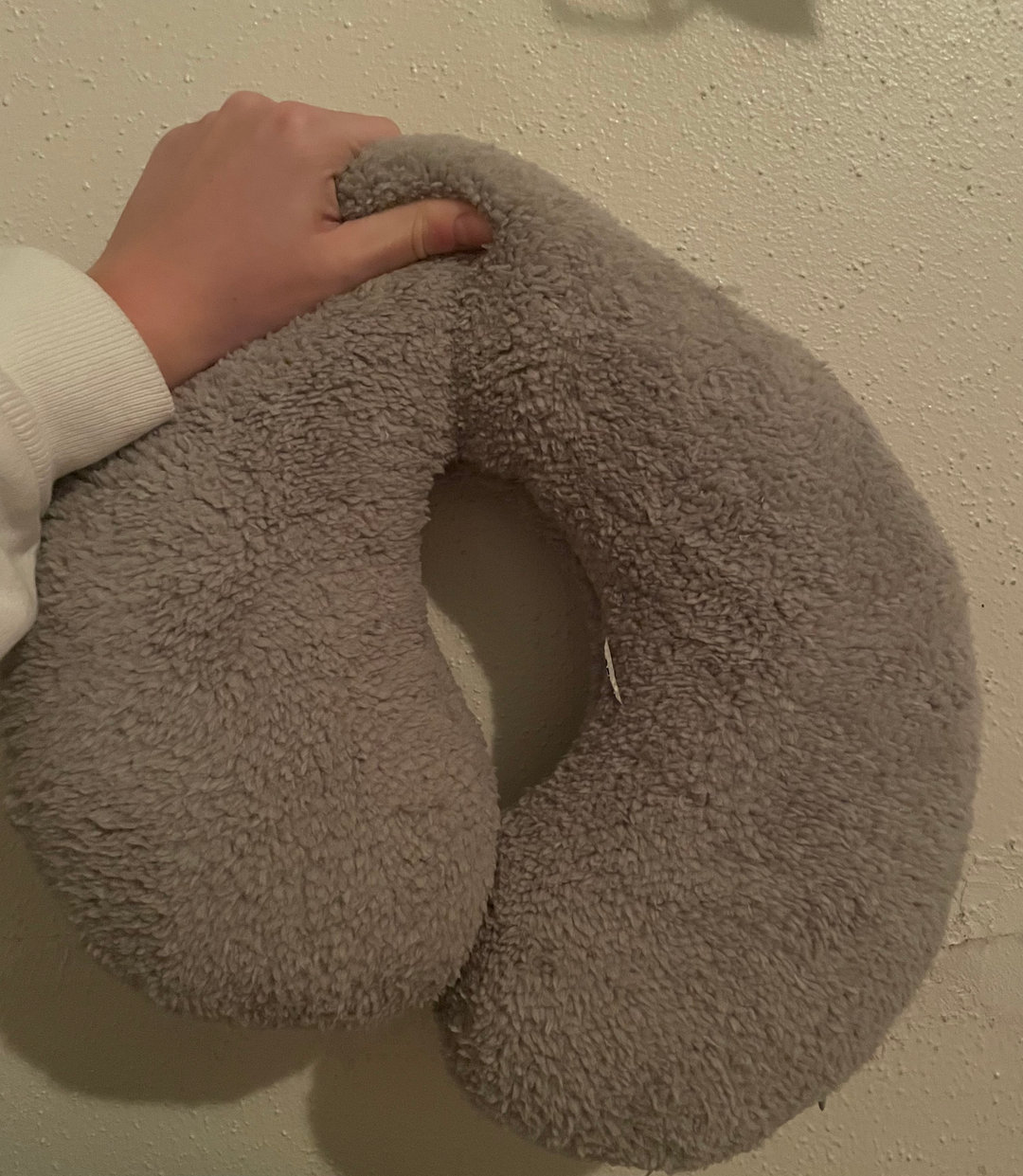 Share your experience. What did you think?
I've wanted a weighted blanket for the longest time, and being in need of a neck pillow, I figured I'd test out my desire for a weighted product through a weighted neck pillow. The pillow is definitely weighted—I stripped my bedsheets forgetting I'd placed it on my comforter and was startled by the loud thud when it hit my floor. The exterior is soft, and the weight adds good structure. I got it in the shade light gray, which complements so many of the things I often wear when traveling and need to use a neck pillow. I would suggest that anyone who feels they are prone to spills and messes stick to a darker color so it will be less noticeable, but to each their own.
I will say, I don't love the large tag sticking out from the seam—but that problem is easily solved with a pair of scissors. The weight felt nice on my shoulders, and it felt like a dense pillow; for those who like sleeping on squishy memory foam, I would not recommend this because the density might not be your thing. I did find that laying on my back with the pillow around my neck made my shoulders a bit sore after a while, but otherwise, I had few complaints! Gravity seems to really know what it's doing in the weighted-product game, and I look forward to purchasing more products in the future!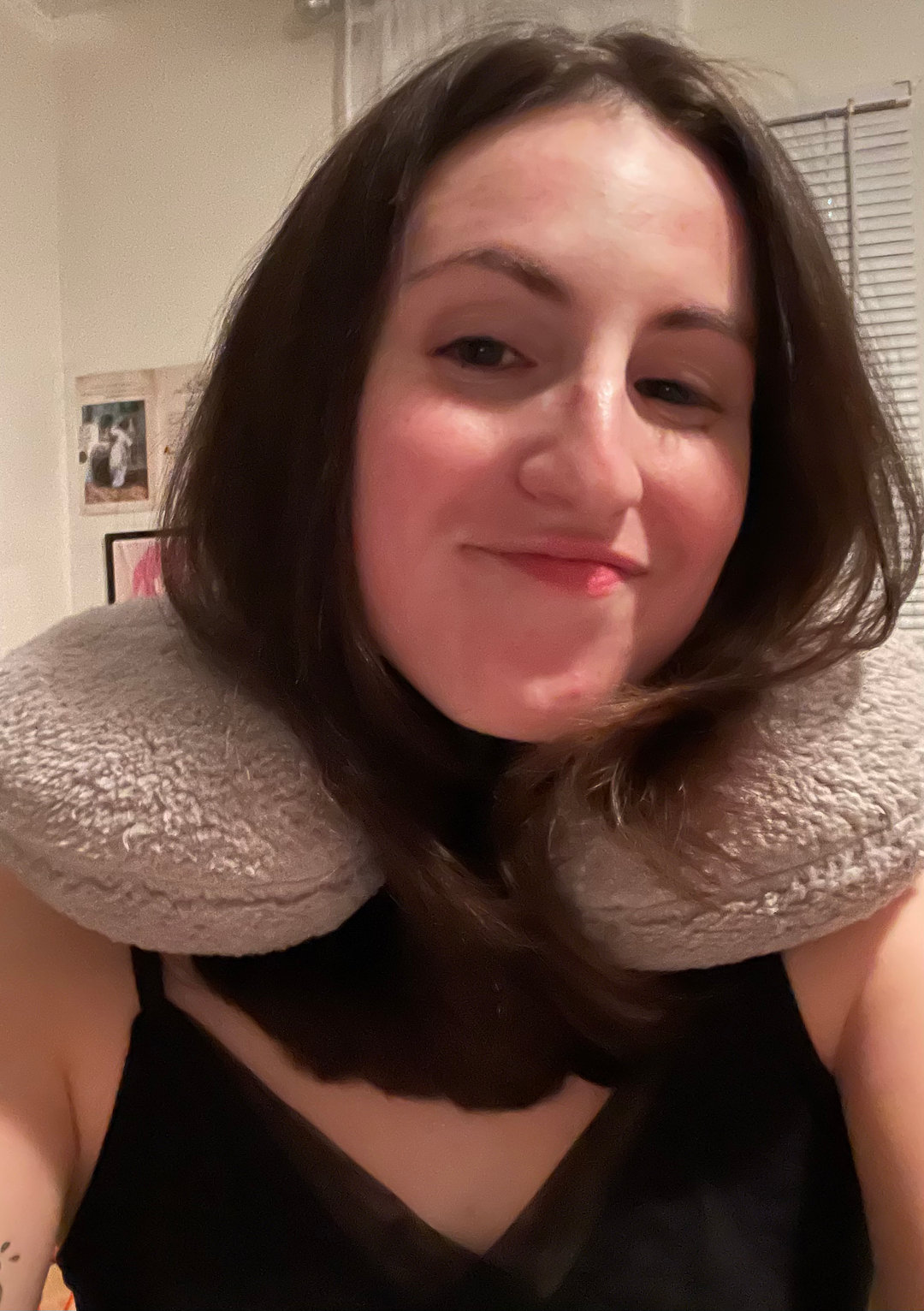 Would you buy it again given what you know now?
Yes.
Did it meet or exceed your expectations?
Met! It was my first time with any sort of weighted product and I'm very excited to travel with this neck pillow now.
Share your feedback. What would you change or what could use improvement?
For products of lighter colors, maybe make the slipcover easier to clean, as I can absolutely foresee staining the light gray pillow and would love it to be less obvious. I would also suggest possibly adding a smaller, softer tag on the product.
High quality
it really feels luxurious because the weight provides that structure and the cover is soft and cozy. Definitely worth the price.
Travel-friendly
I can't WAIT to nap on the plane with this bad boy. Excited to not have to strain my neck laying on one side for too long, and so happy that I can fit this at the base of my carry-on for easy access.
Good for gifts
I asked for a weighted blanket for Christmas, and while I didn't get one, I would absolutely order someone else one from here for the holidays; the shipping was instant, and I got my package within a week. Again, anyone can enjoy it because it matches any visual aesthetic and the pillow is very high quality.