Meet the brands turning to tech to deliver the perfect fit
By focusing on fit, brands are reducing returns, delivering on convenience, and making their products more inclusive.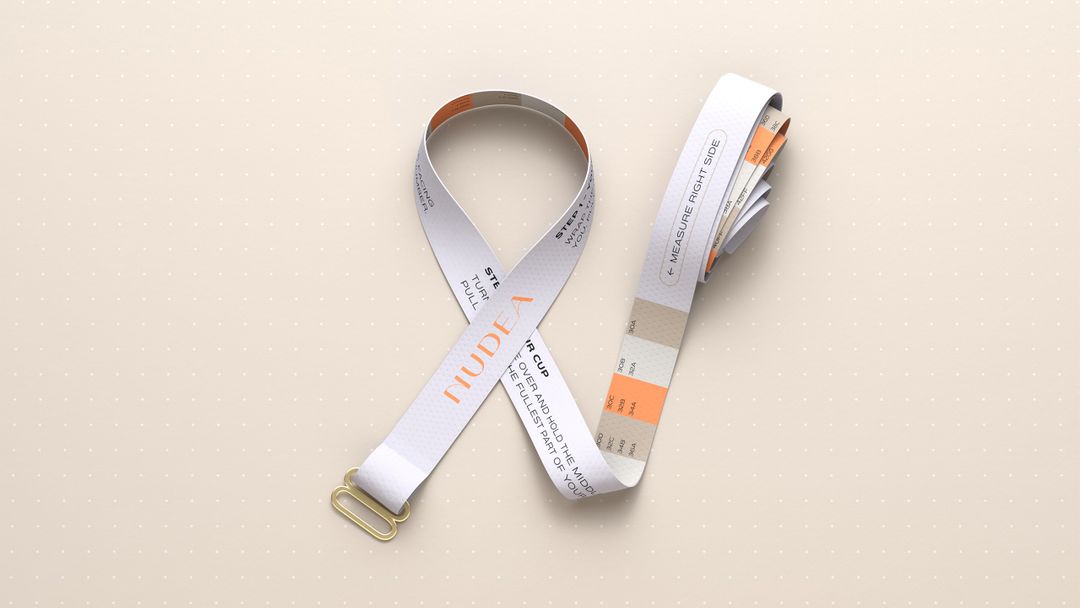 How can you make sure the clothes, shoes, and glasses you order online are going to fit, when there's no way of trying them on beforehand?
Retailers are getting serious about answering that question. In January, H&M announced that it was developing its own virtual fitting service, while Walmart has just acquired Zeekit, a virtual fitting room startup.
But as the big retailers play catch up, a number of direct-to-consumer companies, like swimwear brands, understand all too well the challenge of not having a physical space for try-on. That means they've already pulled ahead in the race to deliver the perfect fit.
Solving the fitting problem
Launched in 2019, underwear brand Nudea sells a £5 ($7) "fit tape" designed specifically to measure bra size, while virtual consultations are available for any remaining fit questions. The result – as tested by Thingtesting – is a bra that fits comfortably, without the hassle or awkwardness of getting sized up in person. Nudea says it has sold over 8,000 fit tapes to date, and that 40% of those customers go on to buy Nudea bras.
Swimwear brand Andie asks customers to fill out a fit-focused questionnaire, while men's clothing brand Spoke offers its designs in over 400 sizes. Petit Pli, a kids' clothing brand, makes origami-inspired outfits that stretch as a child grows.
These innovations are strong talking points, but they also serve a greater purpose. By ensuring customers are ordering items that fit them properly, brands are lowering the chance of seeing them returned, reducing waste along the way. In the process, brands focused on fit are also creating a more equitable shopping experience for all their customers.
The demand for better fit
In Berlin, glasses brand Reframd uses tech to produce frames tailored to people with low nose profiles.
"It started from personal frustration," cofounder Ackeem Ngwenya explains. "I didn't feel comfortable with sunglasses that I'd tried on, they tended to sort of float above my nose." He was not the only person having this problem: Ngwenya says whenever he saw pictures of black celebrities wearing glasses, he would notice the same issue.
Ngwenya says there's not much incentive for large companies, like Luxottica in the eyewear space, to provide more inclusive styles because of the near-monopoly they have on their respective markets. "It will take the initiative of people like myself and brands like Reframd to create products for people like them, and essentially move those people from the periphery and into the center."
Reframd has been developing its fitting process over the past five years, and in June it will launch a Kickstarter campaign to take pre-orders. The fitting process taps into facial recognition technology – the same that Apple's Face ID uses – to map the dimensions of a customer's face. This data is then run through an algorithm that adjusts the 3D frame designs. Once a customer is happy with the proof, the frames go into production.
Reframd doesn't share how many people have signed up for its waitlist, but Ngwenya does say there is interest from around the world – with countries including the U.K., the U.S., Brazil, South Africa, Japan and beyond represented.
The demand for better fitting products is there – now it's up to brands to meet it.
Thingtesting is a database of internet-born brands. We're building the un-sponsored corner of the internet where consumers can come together to talk honestly about new things. Read more about Thingtesting.
Create a free account so you can make your own lists, whether that's because you love them or because you want to try them.
Feedback? Yes, please.