Each week, we check in with a different member of Thingtesting's community to ask what brands they've spotted, what they're testing, and take a peek into their recent reviews.
This week's feature is Emily DiDonato, she's a model and the cofounder of Covey Skin. Read on to discover the brands she's recently spotted and everything else in her current rotation.
Know a tastemaker who loves to try new things? Submit their name here.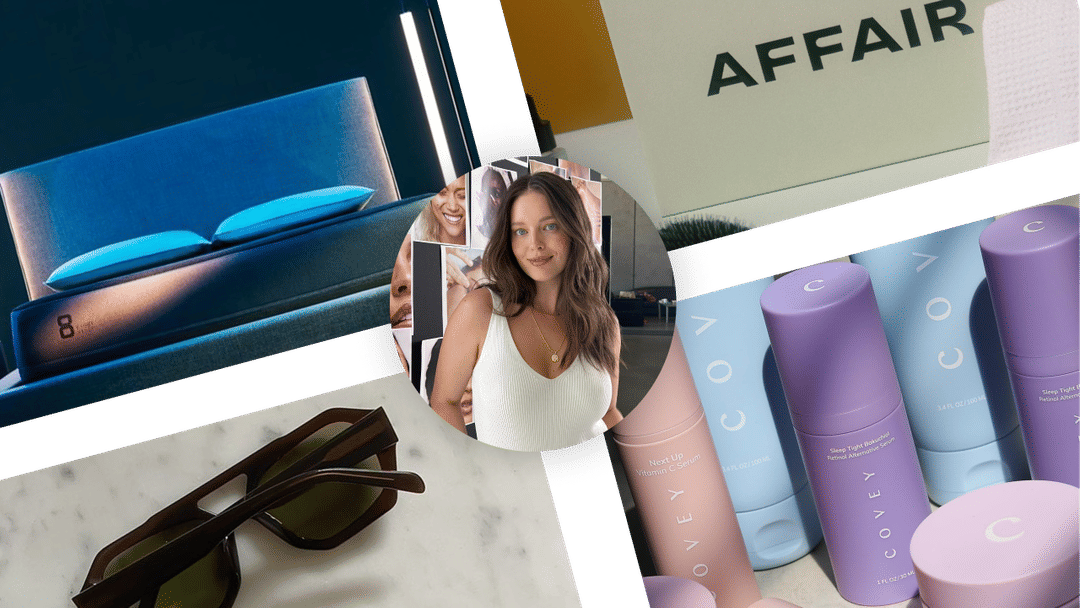 Hi Emily, please introduce yourself.
Hi! I'm Emily DiDonato. I've been a model for over 10 years. Over the years my career has evolved and now I'm still a model but also the cofounder of Covey Skin, a mother of an 8-month-old, and a content creator! I am a native New Yorker with a love for beauty, business, wellness and my female friendships.
What are some brands you've recently spotted?
Smpl. I tried these bars at Equinox and they are so good. I love that they taste good, are low in sugar and I love that they have ashwagandha.
8 Sleep. I can't live without it! I have the mattress pad on our bed. My husband loves the bed super cold and I love it on the warmer side, so the ability to customize the temperature is amazing. It also tracks your sleep and tells you how well you slept the night before, along with your heart rate. I absolutely love it.
VEHLA. I love these sunglasses, they have so many great styles and shapes. They're super affordable, I have them in every shape and color and highly recommend.
What's a brand you recently tested?
What else is in your current rotation?
I love to read so I am always using my kindle.
My husband and I recently checked out Equinox's Hudson Yards gym location and their spa. It has a great cold plunge and hot tub at the gym and the massage was great.
Who are some spotters in your community who you look to for new things?
Any new and fun things to do I usually find on Instagram! I follow SECRET NYC for ideas for things to do and date nights.
I also love following other Tribeca moms for ideas on what to do with kids in the neighborhood.