Each week, we check in with a different member of Thingtesting's community to ask what brands they've spotted, what they're testing, and take a peek into their recent reviews.
Know a tastemaker who loves to try new things? Submit their name here.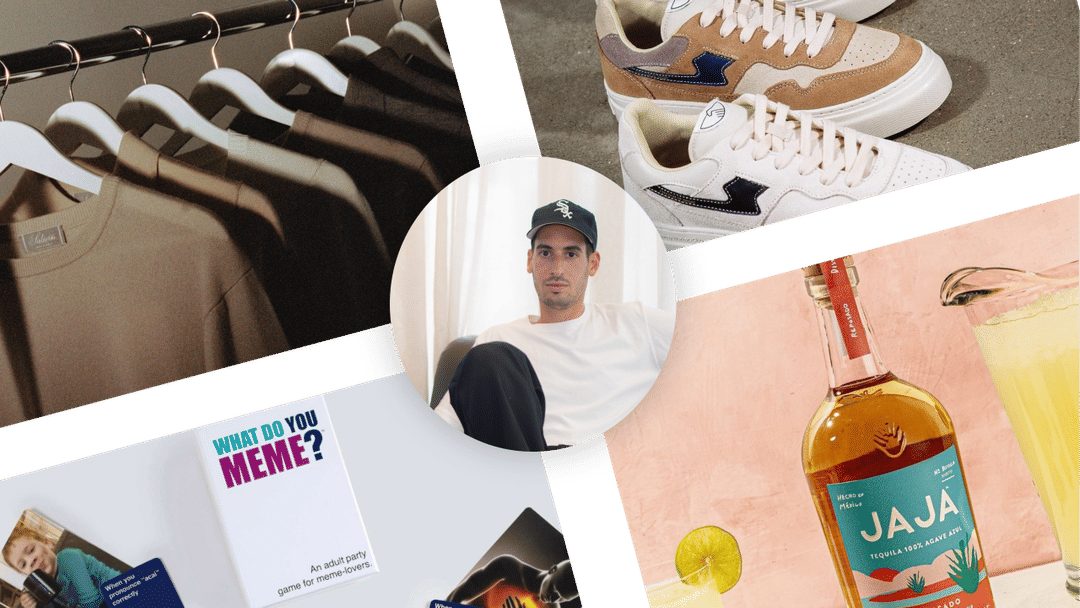 Hi Elliot, please introduce yourself.
Hi, my name is Elliot Tebele. I live in New York City with my wife and two daughters. About 13 years ago, I started the Instagram account @Fuckjerry. Since then I have gone on to cofound a couple businesses that take up most of my work hours, games company What Do You Meme? and JAJA Tequila. On the side, I enjoy advising and investing in young companies.
What are some brands you've recently spotted?
Salie66 creates beautifully made basic menswear. I've found several staple pieces for my wardrobe.
Stepney Workers Club makes really beautiful and clean silhouettes for everyday wear.
Alaffia. I've been a long time Dr. Bronners fan, but recently I got introduced to Alaffia and I've been enjoying it very much.
What's a brand you've recently tested?
Have you seen brand building on social shift in the years since you launched Fuckjerry?
Absolutely, the old tricks and hacks don't work anymore. With the rise in social media, everyone truly has an opportunity to build an audience, create a brand, etc. Due to that, there's a ton of saturation and repetitiveness where back in the day it was way less competitive. The brands that are successful today typically have a real community around them and have really unique content and messaging.
Do you have an all time favorite meme?
A question I am often asked but impossible to answer.
What else is in your current rotation?
One of my secret passions and hobbies is sports memorabilia collecting. Specifically Michael Jordan game-worn sneakers. I also really really enjoy collecting art.
Who are some spotters in your community who you look to for new things?
Some accounts I like to follow for new things are @Thingtesting (of course), @Snaxshot, @Hidden.NY, @LilJupiter, and @Vibes.
Spotted on Elliot's bookshelf...
Various books from artists that I love, as well as a game-worn pair of rookie Michael Jordan's sneakers.