Each week, we check in with a different member of Thingtesting's community to ask what brands they've spotted, what they're testing, and take a peek into their recent reviews.
This week's feature is Zoe Paknad. Zoe just joined the Thingtesting team as our Head of Revenue. Before Thingtesting, Zoe was the founder and curator behind Goldune, a brand dedicated to making sustainable living more accessible. Read on to discover the brands she's spotted and everything else in her current rotation.
Know a tastemaker who loves new things? Submit their name here.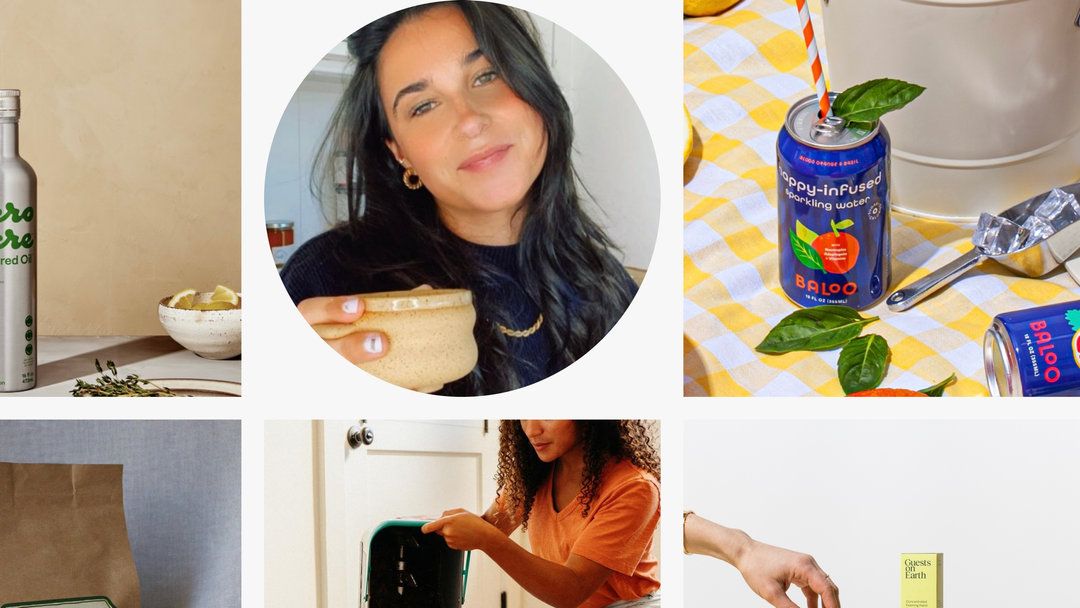 Hi Zoe, please introduce yourself.
I'm the former founder and curator behind Goldune, an ecommerce store focused on making sustainability feel less granola and beige and more fun, sexy and kinda cool. I'm also a terrible surfer, a meyer-lemon obsessed seltzer-hoarder, and Thingtesting's newest addition to the team.
What are some brands you've recently spotted?
Guests on Earth. Refillable cleaning products and soap in packaging that you actually wouldn't mind displaying on your sink or counter.
Mill makes a trash/compost bin that makes it easy to fight food waste and reduce methane emissions from your own home.
Zero Acre. Planet and health-friendly fermented cooking oil that replaces less-good fry-friendly oils like canola, grapeseed or corn oil.
Baloo. Flavored sparkling water with nootropics and adaptogens.
What drew you to Thingtesting and what excites you most about your role?
Before I joined Thingtesting, I was the founder of a ecommerce startup– which means I know firsthand how hard it is to start and run a business. I joined Thingtesting to roll out tools that support founders and brands in a tough climate. It's very rewarding that my full-time job is getting brands set up to use Thingtesting so they can thrive, not just survive! I love that for them and for me.
Do you have any brand predictions for the new year?
I think the tough macro conditions are going to force a lot of people to get creative about the ways they create brands, products, experiences, and most importantly, value for their customers. I think we're going to say goodbye to a lot of brands we love this year (RIP Entireworld vibes.) Dark, but I think there's also a big opportunity to do things differently– the folks who figure that out and stick the landing are going to be super successful!
If you were to build a brand of your own, what would it be?
I already have! I started a brand focused on making sustainability more fun and less bland, beige, and granola. I got to try my hand at product development by making things like biodegradable water bottles and compostable gift wrap. If I could do it again, there's a ton I'd do differently. But, I loved getting to dream something up and put it into the world.
Who are some spotters in your community that you look to for new things?
My best friend Melissa, my Thingtesting colleague Emma, and my friends Nate and Lisa.
What else is in your current rotation?
My current thing is spending an arm and a leg on a funky latte from my local haunt, Land to Sea, and calling that self care. If I am not there or in front of my computer, I am probably ordering several rounds of queso (all at once) at Casa Publica. Clearly, I am not sensitive to dairy.
Spotted on my kitchen counter...