Each week, we check in with a different member of Thingtesting's community to ask what brands they've spotted, what they're testing, and take a peek into their recent reviews.
This week's feature is Gaby Ulloa, she's a freelance writer, as well as the co-host of the Thoughts May Vary podcast. Read on to discover the brands she's recently spotted and everything else in her current rotation.
Know a tastemaker who loves to try new things? Submit their name here.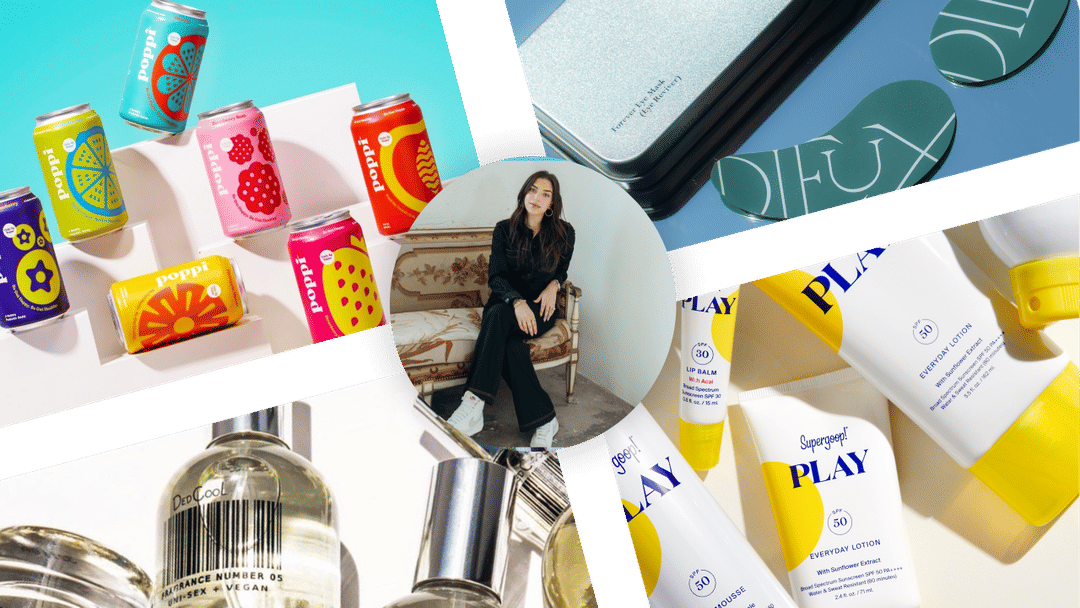 Hi Gaby, please introduce yourself.
Hi, I'm Gaby! I'm a Cuban-American freelance writer and podcast host covering pretty much any stigmatized conversation from mental health to Latinx identity, sex, and relationships. I also love writing about the trailblazing women championing these topics and moving the needle forward. Other than that, you can find me yelling about being from Miami on my Instagram or talking about personal development and mental health alongside my co-host, Meadow Monaghan, on our podcast, Thoughts May Vary.
What are some brands you've recently spotted?
Dieux. If you follow me on any of my social platforms or have ever walked past me on the street, odds are you've heard me talking about Dieux. Cofounded by my angel friend, Marta Freedman, Dieux is the brand my skin had been waiting for. Its lightweight yet powerful formulas are the definition of less is more. Their hero ingredients are true stars and the results speak for themselves. It's a no-fuss, straightforward brand with products that really work.
Dedcool was founded by another friend of mine, Carina Chaz. Dedcool is quite possibly my favorite fragrance brand of all time. Their unisex, clean and sustainable smells are truly what dreams are made of. I'm annoyingly sensitive to smells and let me just tell you that if I could bathe in Dedcool I would. (Apparently you can… they have a body wash… I just haven't tried it quite yet…)
b.WR. Apparently all of my friends are incredibly talented female founders because here's another brand that you absolutely need to know about. Founded by the amazing Sara Shokohoui, b.WR is a sustainably crafted bamboo underwear brand rooted in sexual wellness and education. Aside from being the most comfortable and breathable underwear I own, the brand's ethos and mission resonates so deeply and I don't think there's any reason we shouldn't support a business like b.WR.
What's a brand you've recently tested?
How do you think brands can best engage in conversations around mental health?
We see so many brands talking about mental health these days and while it's beyond exciting to watch more companies engage in the conversation, it can also be frustrating when it feels like they're using their voices to simply check a box. It shows when brands actually want to invest in creating a difference versus when they're simply interested in marketing optimism. As a consumer, I can tell when something feels inauthentic and performative. More often than not, brands that are ticking off the "mental health narrative" from their check-list are not practicing what they preach internally amongst their own employees. Creating internal support systems and structures rooted in a mental health ethos is a great place to start in my opinion.
When it comes to the external conversation though, I would love to see more brands collaborating with experts that can help provide useful tools and resources, particularly to those who may not have easy access to mental health services.
Describe your perfect day in LA?
Let's pretend it actually stays below 65 all day during the fall and that I decide to be active (it's in these season-less LA moments I wish I still lived in New York, but then I remember… rats and ice covering the subway steps). But I digress.
Wake up, walk to my favorite coffee shop, pick up the newest issue of Architectural Digest (shoutout to my old AD fam who kills it every issue), take a little stroll around the neighborhood and daydream about all of the beautiful houses in the least voyeuristic way possible, I promise. Head over to Clark Street Diner—you're welcome—inhale everything on the menu then come back home, lay (because, obviously), maybe watch an episode of something traumatizing like The Handmaid's Tale before going to a look-out to watch the sunset. I'd end the day at All Time in Los Feliz for dinner with a bottle of natural wine and the best chocolate cake you will ever have.
What else is in your current rotation?
At the risk of sounding like the biggest LA stereotype, I have to admit I'm really into Hot Pilates at the moment. It takes a whole lot for me to fall in love with a workout but Laurel's classes at Hot Pilates really keep me going.
And because one answer is simply never enough, cooking has also been deeply integrated into my current rotation. It's truly my meditation. Plus, there's something so gorgeously obnoxious about saying something was made in a cast iron skillet that really does it for me.
Who are some spotters in your community who you look to for new things?
Marta Freedman and Amrit Sidhu are two icons living that you need in your life.
Spotted in my bathroom..