Each week, we check in with a different member of Thingtesting's community to ask what brands they've spotted, what they're testing, and take a peek into their recent reviews.
This week's feature is Clémence Polès, she's the founder of passerby, an online magazine that highlights women, their personal recommendations, and gives a look into their daily lives. Read on to discover the brands she's recently spotted and everything else in her current rotation.
Know a tastemaker who loves to try new things? Submit their name here.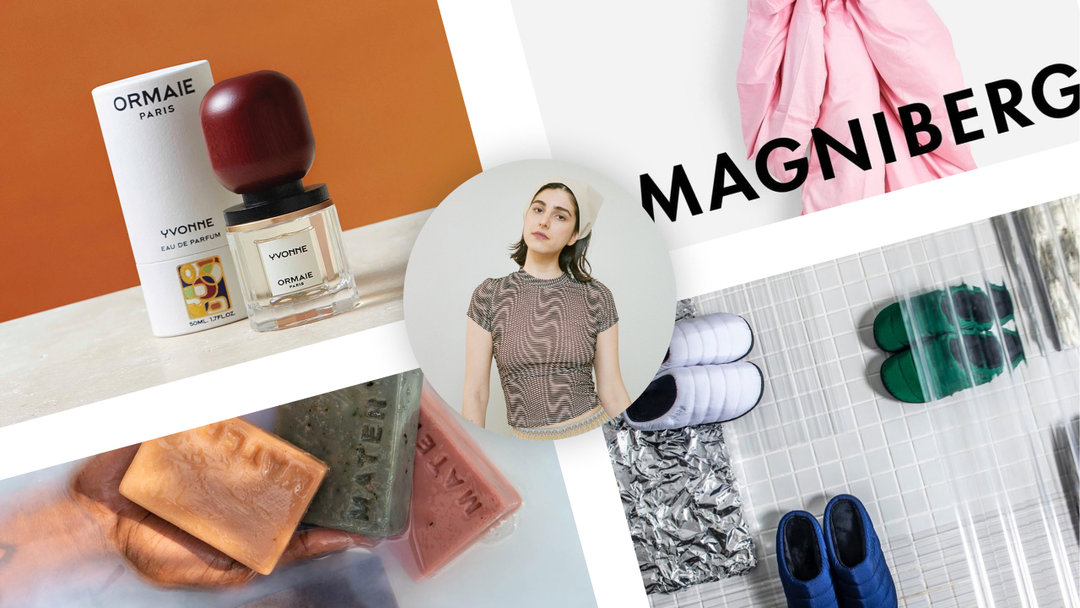 Hi Clémence, please introduce yourself.
Hi, my name is Clémence, and I'm the founder of passerby, a magazine that celebrates the women who pass us by, through intimate portraits, curated recommendations, and more. Born out of my curiosity of the women I encounter all too briefly while people-watching, I wanted to create a place where you could hear from the people who sat beside you on the subway, or passed you on the sidewalk, pushing against the traditional narratives of who is seen and what can be discussed.
I also run special projects at No. 29, a communications agency that focuses on impact and sustainability. Some of our clients include TED, VEJA, For Freedoms, and Sophia Roe.
Who is the passerby woman?
Every woman is a passerby woman!
What is a question you love to ask women? Then answer it yourself.
"Where are passersby likely to spot you? What are you doing there?"
At Abraço ordering a black Americano to stay, or at Tompkins Square Greenmarket picking up some Blue Oyster Mushrooms at the Smallhold stand or fish at Pura Vida Fisheries.
What are some brands you've recently spotted?
Hudson Wilder. Timeless, elevated, high-quality tableware for the everyday.
Mater Soap. Love their scents, and my skin's never been happier. I use their Rose Soap nightly as a cleanser and their Charcoal Rope Soap as a body wash paired with an exfoliating towel washcloth – it's lasted over 10 months.
Westbourne's Pistachio Dukkah. Didn't realize I needed this seasoning until I tried it. I've been putting this on everything I eat; scrambled eggs, salads, even rice – it upgrades any dish, especially if cooking isn't your thing.
ORMAIE Les Brumes. All-natural luxury fragrance entirely made in France by a mother & son. Each scent is distinct and gorgeous, but I keep coming back to Les Brumes.
Kinto's Teapot. Elegant yet super low maintenance teapot for those who drink loose leaf tea leaves.
SUBU. Remarkably comfortable slippers (so much so that you'll be tempted to step out with them on) that come in unique colors (I got the yellow ones).
Shino Takeda's Ceramics. Obsessed with Shino's eye and choice of colors. Lucky to have my kitchen filled with her work.
What's are some brands you recently tested?
What else is in your current rotation?
Altro Paradiso's pomodoro pasta, Danny L Harle's Harlecore, going to the cinema (there's a Hong Sangsoo retrospective happening at Film at Lincoln Society that is not to be missed), boxing with Helen, bird watching or recording (for my highly anticipated career move into field recording).
Who are some spotters in your community who you look to for new things?
Luckily, with passerby, we get so many great recommendations – it's the first community I go to. For everything else, I go to Laura Lombardi, from where to get a great massage for cheap to why a certain trend is emerging, she has all the answers (and forecasts). I also subscribe to quite a few newsletters: Chris Black and James Ellis' Public Announcement, Laura Reilly's Magasin, Dense Discovery, Screen Slate for all things film, and Boomkat for all things music.
Spotted in Clémence's living room...