Brands are building cartoon universes with cute mascots and characters
Brands have long used cartoon characters to sell products. Here's how a new wave of brands is approaching storytelling with mascots.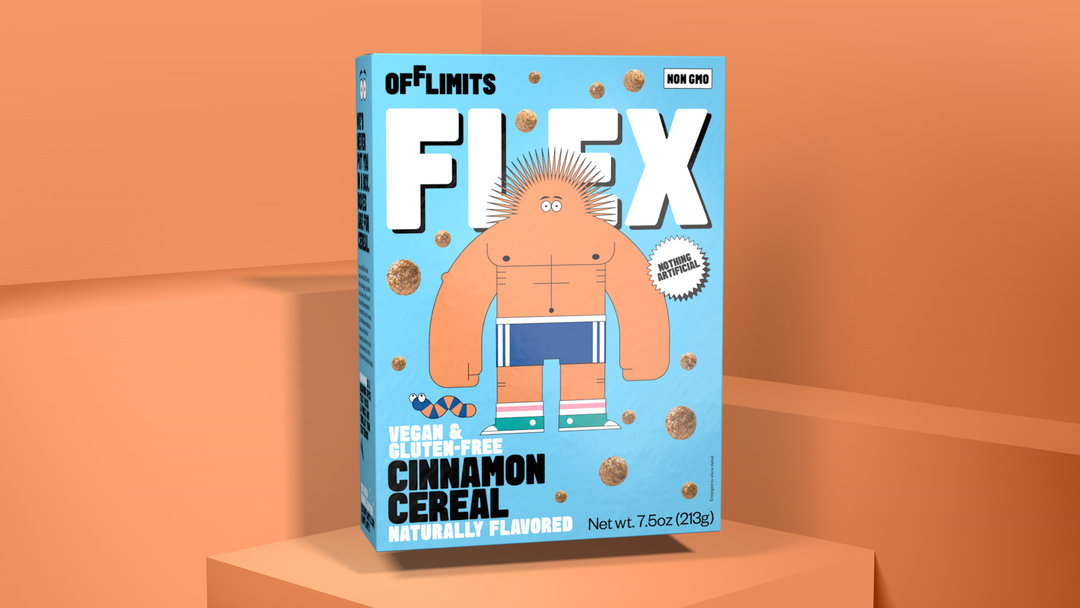 When beverage brand Ruby launched sparkling sodas in cans in March, fans might have noticed a departure from the look and feel of the still drinks it launched in 2021.
Those were housed in clear glass bottles featuring Ruby's logo — showcasing the juicy red drink inside. These new cans, on the other hand, are more maximal, featuring illustrations of a fantasy world where hibiscus flowers erupt from volcanoes and grapes go snorkelling.
"You can't pick up the can and not wonder what the hell is going on here," says Ruby's founder, Noah Wunsch. The illustrations on the can are depictions of the "Rubyverse;" the fictional reality created around the Ruby brand that looks like something out of a sci-fi novel, only much friendlier.
It's a concept that took the brand 18 months to develop and which was based on an eclectic mood board of over 300 images including Gucci adverts, Interview magazine covers and decades-old photos of Patti Smith and Bjork. The result is a universe — illustrated by artist Sharmila Banerjee — littered with cute goblins, Moomin-like beasts and other creatures, which Ruby now uses to tell stories about its products.
Ruby is not the only brand creating a cartoon world for itself. Cereal brand OffLimits has fully developed characters representing each of the its cereal flavors, while CBD coffee brand Jibby recently underwent a brand refresh that centers around its mascot, Mr. Jibby, who now features on the brand's cans. Minor Figures, which sells oat milk and canned coffees, has illustrated each of its products with characters that are having fun — riding bikes, blowing bubbles, lazing in a lido — to communicate that just because it's selling coffee, it doesn't mean it's into hustle culture.
Why do brands use cartoon characters?
Brands have long used cartoon characters to sell products — the Kool-Aid Man, Tony the Tiger and some members of the M&M crew have all been around since the 1950s.
But characters and mascots appear to have fallen out of fashion in recent years, with a study by The Moving Picture Company finding that while 41% of brands ran advertising campaigns featuring a character in 1992, just 12% did so in 2021.
Internet-first brands in particular, known for their fondness of minimalist "blanding," have not commonly featured mascots. But while a certain shade of pink has become shorthand for the beauty brand Glossier, it's not so easy to create that emotional bond with customers when your brand assets tend towards the minimal.
Mascots, on the other hand, are "an incredible vehicle for storytelling", says Sarah Di Domenico, the cofounder and director of brand design agency Wedge. "If you look at the history of cereal brands, it was all about the mascot. They all have a distinct voice, they speak a certain way, they make you feel a certain way."
Characters can be given personality traits that not only communicate a brand's stated values, but also create connections with customers who may identify with and even root for them. Emily Miller, the founder of OffLimits, says the four characters that feature on her brand's cereal boxes have this kind of "catch-all effect."
"The characters really came out of the struggles that I have personally, and all these different personalities that I feel are fighting for attention inside," he explains. "[Some] are more dominant than others, but all of them come out in some way at different times."
The OffLimits characters include Dash, an early bird and a workaholic; Zombie, an introverted gamer; Spark, a social butterfly; and Flex, "a big burly dude" who is "just wants to fit in, and is maybe misunderstood because of how big he is," Miller explains.
Ruby, on the other hand, uses its illustrated universe as a starting point for its own escapist subculture. On its website, Ruby has published fictional lectures from academics that live in the Rubyverse and a series of curated dispatches that link to articles, exhibitions and trend reports that reflect the brand's mindset. It has even created a radio show that features custom mixes that "act as a soundtrack for the planet."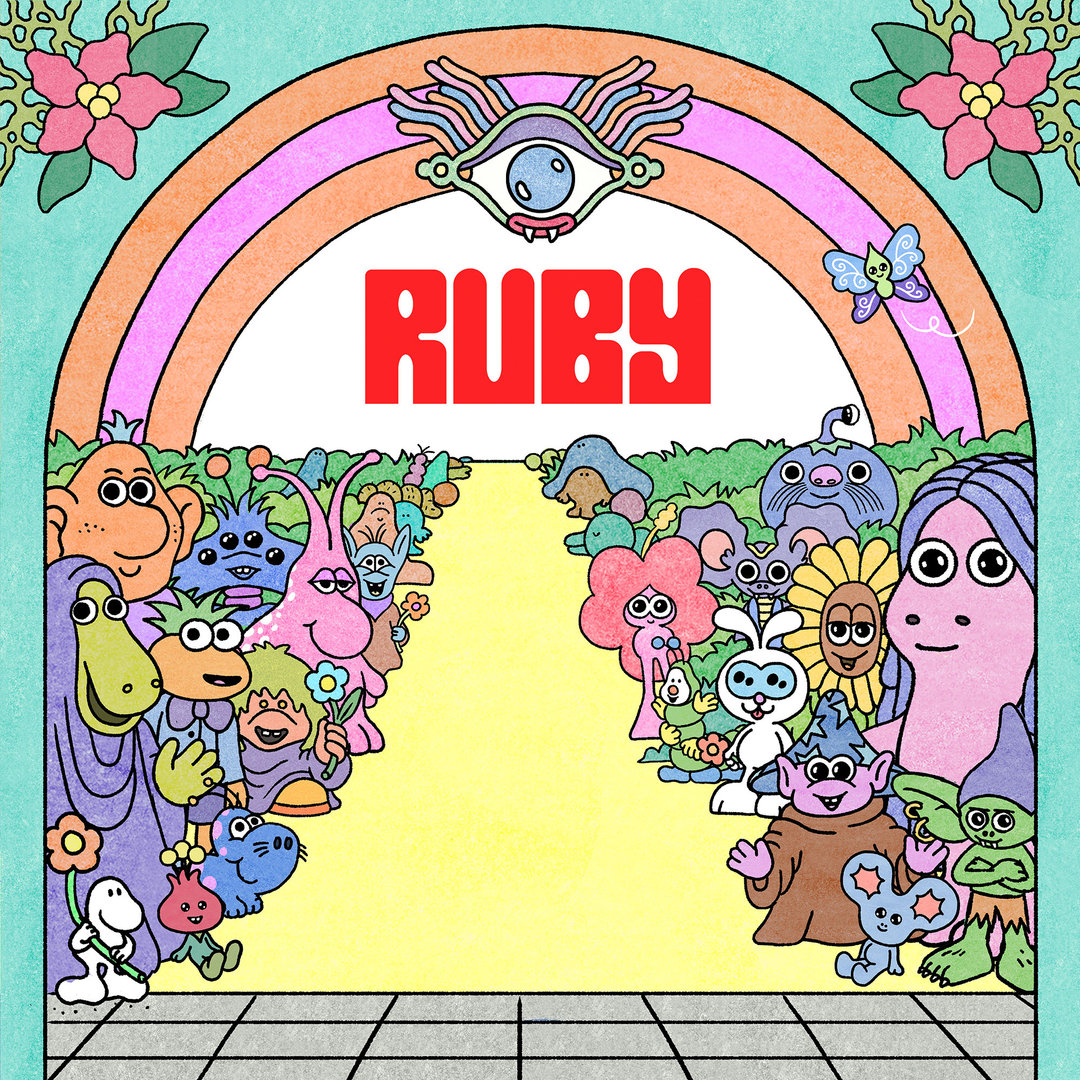 In a cartoon universe, anything is possible
While Mr. Pringles is an instantly recognizable icon, not much is known about who he is as a person, and there isn't really any way to get to know him better. For brands building out cartoon worlds and characters today, this is very much not the case, with their stories developing over time.
The launch of Ruby's sparkling drinks also marked the introduction of a new set of characters who live in the Rubyverse and protect the volcanoes featured on the new cans. To promote the launch, Ruby also created a marketplace of collectibles, sold via a pop-up in New York and online. Items included the official movie magazine for the film Aliens, a selection of vintage t-shirts, and blankets featuring scenes from the Rubyverse. "The narrative is that these are items that have cultural relevance to the Rubyverse," explains Wunsch.
OffLimits is currently considering how it can expand its social circle. All four of its characters were created prior to the brand's launch, and introduced two at a time along with new cereal flavors. Miller says that new characters that join the brand's world could come from collaborations or customer requests. Each of the four current characters also have pets — creating opportunities for additional storylines.
Status symbols
Like an icon, a logo or a color, characters and illustration styles are one more tool that brands can use to create instant recognizability.
The challenge for young brands is to figure out how they're going to be able to do this on a retailer's shelf, where they don't have the luxury of telling customers the backstory behind their characters, like they do on social media.
"Strategically, you have to think about who is beside [you] on the shelf, and how do [you] stand out. You can't rely on anyone knowing you have an illustrated world," says Di Domenico.
Wunsch says that Ruby's logo remains the most attention-grabbing, recognizable aspect of the brand in a retail setting, but the design of the new cans is clearly an attempt to get customers acquainted with this illustrated world. "It demands the customers go further into the Rubyverse," he says.
Miller says her customers do tend to refer to the different cereals by the names of the characters, rather than the flavors or even the company name. This could be an advantage of the category OffLimits operates in — seeking out OffLimits specifically is "like walking into a cereal aisle and being like, 'I want some Kellogg's'," Miller points out — but it is also something Miller is actively trying to make happen.
The character's names appear in huge font on the cereal boxes, ensuring they are the first thing the customer reads. The team have also been trained up on each of the mascot's personalities, so they can answer customer service queries in character.
Miller says a big win was when a retail buyer reached out to set up a meeting — but instead of contacting her directly, they reached out to Zombie. It wasn't really something he had time for, he told them, but he'd see if any of the real-life humans on the team could fit it into their schedule.