As seen on QVC: Why is live shopping worth it for DTC brands?
QVC sold over $3 billion-worth of stuff in 2021 — now more direct-to-consumer brands want to pitch to the live shopping channel's audience.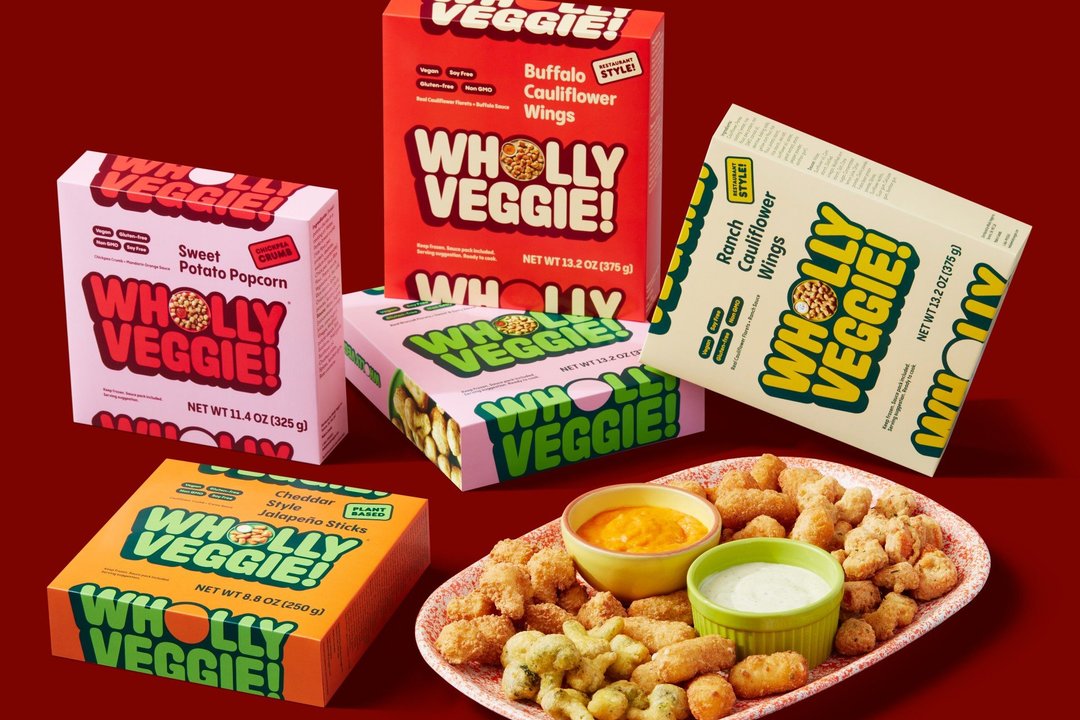 You might not expect to see a direct-to-consumer brand when you flip past a live shopping channel like QVC. But they are increasingly taking a chance on the network.
In 2019, apparel brand Naadam pitched its cashmere sweaters to QVCs audience for the first time — within 10 minutes of its appearance, it had sold more than $250,000 worth of knits, the brand's founder Matt Scanlan told Retail Brew.
Last year, following a rebrand, frozen plant-based food business Wholly Veggie made its first appearance on QVC. It has now demoed its products to the channel's audience a total of four times, and founder John Bonnell says that whenever the brand goes live, it can expect to generate $40,000-$60,000-worth of additional sales.
"The number one reason why we pitched [to QVC] came down to building brand awareness and reach," Bonnell says. "It's rare that a small brand gets that type of mass-media channel awareness."
Live shopping's appeal
In recent years a number of startups, such as NTWRK and Whatnot, have tried reinventing the live-shopping format for younger U.S. audiences. But it's hard to compete with QVC, which has been around since the 1980s and whose parent company, Qurate, has 22 million active customers.
What makes QVC compelling for brands, Bonnell says, is that it gives them the opportunity to actually demonstrate their products, helping viewers to quickly understand what's behind the branding. QVC also has a captive audience — people who tune into the channel do so because they're in the mood for buying something. According to Forbes, QVC's average customer spends $1,335 on 26 items every year.
Bonnell says it's also fairly easy to work with the shopping network, with Wholly Veggie's first appearance taking place around three months after the brand enlisted the help of a broker, who advised them on how to pitch the brand. Wholly Veggie is responsible for order fulfilment, while the broker and QVC take a cut based on sales.
"It's extremely similar to retail in terms of how it's set up, and I'm not incurring any additional fees for marketing," Bonnell says.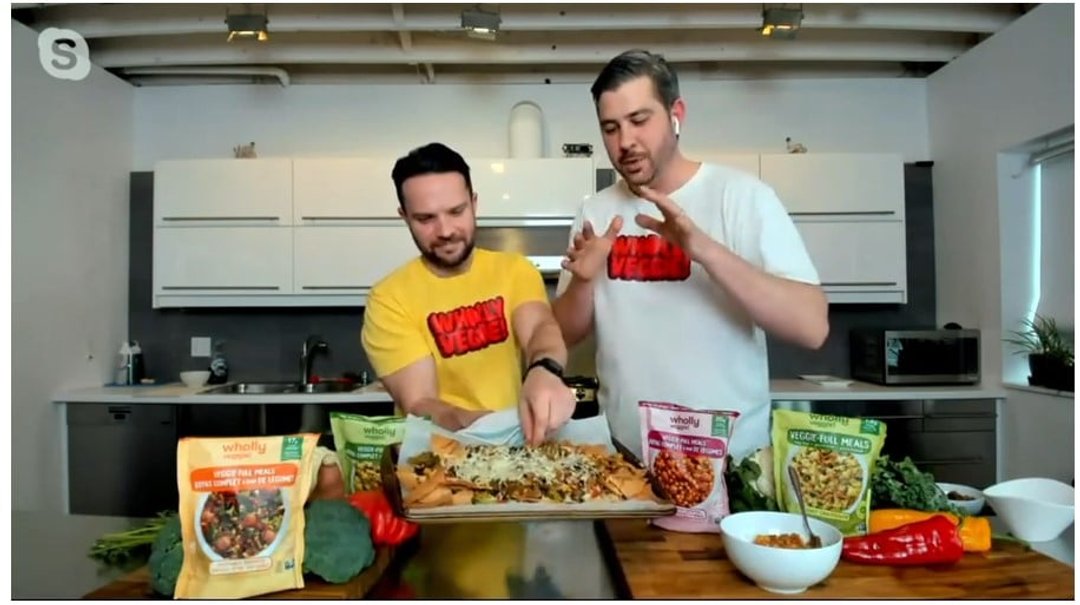 What do QVC shoppers want?
Wholly Veggie says that its goal for next year is to appear on QVC on a monthly basis, and it has even assigned a member of its team to the QVC beat — a responsibility which includes mastering the air frying of Wholly Veggie's products live on air.
But not all products are suited to the QVC experience. Products that are successful tend to be ones that can be quickly understood, and where the product demonstration can be used to provide additional selling points. Wholly Veggie sells just two products via QVC's website at the moment — its cauliflower wings and its veggie meals, which are designed to be served alongside pasta or salads, ticked those boxes.
On the other hand, a cutting-edge supplement, for example, could be a hard sell if there's not already a broad awareness among consumers of what the latest ingredients a brand is using actually do. Items with a very high price point also may be more difficult to convince people to buy.
Preparing for its appearance on QVC, Nadaam curated a selection of styles that were 'more conservative' in terms of color, patterns and styles, according to Modern Retail. Mented Cosmetics, which has sold products through QVC's sister channel HSN, has curated product bundles that it sells through the platform.
Wholly Veggie says it's even considering bringing out unique flavors that it could make available just to QVCs shoppers, in order to generate that extra bit of buzz. "Next year, I would love for 5% [of sales] on a monthly basis to come from QVC."