Just had a baby? There's an app for that
The $46 billion babytech market is growing as brands hit on more sophisticated solutions to sell to parents.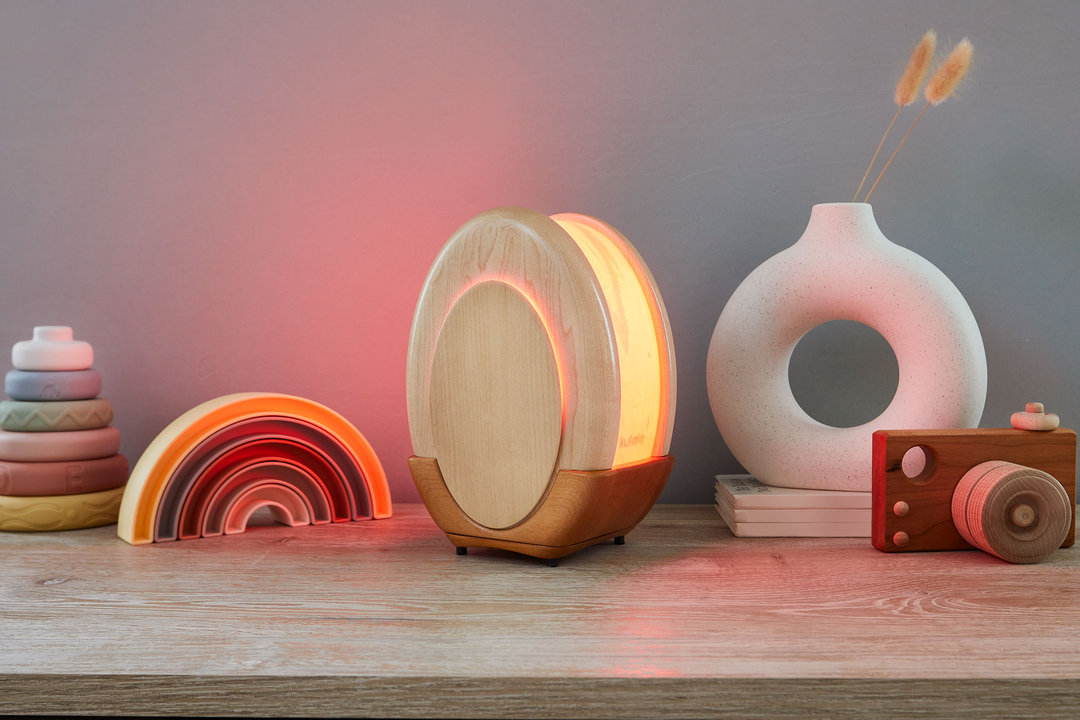 It's not at all uncommon for new parents to lean on technology to give them a bit of help as they get the hang of this whole child rearing thing.
But while baby monitors, night lights and breast pumps may be commonplace, in today's tech-reliant world a number of brands are coming out with more sophisticated ways to monitor the wellbeing of young children.
It's now possible to monitor your baby's vitals using a sock, get a baby bouncer you can control using your phone, or purchase a crib that can sleep train your baby for you. It's tech designed for millennial parents, who are used to discovering the data points hidden in the human body by way of fitness tracking watches and calorie counting apps. Now, they can do the same with their babies.
Many of these devices respond to the common struggle that come with new parenthood — namely, wanting to find a way for both baby and parents to get more sleep.
And while some products have been criticized as capitalizing on new parents' anxieties, the babytech industry continues to grow. In 2019, Forbes estimated that the 'new mom economy' stood at $46 billion, including not only products like the Owlet stat-tracking sock and the Nanit crib-and-monitor combo but also tech solutions like Cleo, a parental benefits app, and Bloomlife, a maternity health platform.
Convincing parents to buy into babytech
Baby monitors alone are a product category that's estimated to be worth $1.9 billion by 2027. Meanwhile, the baby sleep subset is worth $300 million, according to Sofia Axelrod, the cofounder of night light maker Kulala.
She says her brand is aiming to take a 5% share of the baby sleep market within the next five years. While there are plenty of nightlights already out there, Axelrod says that what makes the Kulala lamp unique is that it emits red light — which is thought to help stimulate the production of melatonin and help the brain get, or stay, in sleep mode.
"The problem is that we still need to see at night in order to change a diaper, soothe or feed the baby, or for ourselves, to read, go to the bathroom, or just move around our homes," Axelrod explains. The light can stay on while the parent takes care of these tasks, all without causing too much disturbance.
Still, parents have long managed to get their babies to sleep without special tech. To convince parents that they should drop $249 on a lamp, Kulala works with doulas, sleep consultants and other practitioners who support new parents to tell them about how the light works, in the hopes they might recommend it to their clients.
With roughly 4 million babies born each year, brands have a limited window to get their product in front of new parents and convince them to buy. Kulala has started marketing its products as not just for kids — while the lamp was originally developed with babies in mind, the leading question on the Kulala website speaks to many adults: "Are you tired of feeling tired?"
According to BabyCenter, 80% of new parents today are millennials. "The amount of spend has tripled in the past few decades," Kurt Workman, founder of Owlet, told Crunchbase last summer. "It's also an inelastic market — when parents see something that can improve their child and happiness, they go for it."