The best for baby: How do modern baby food brands win parents' trust?
How parents buy baby food is changing. How do online brands make their pitch?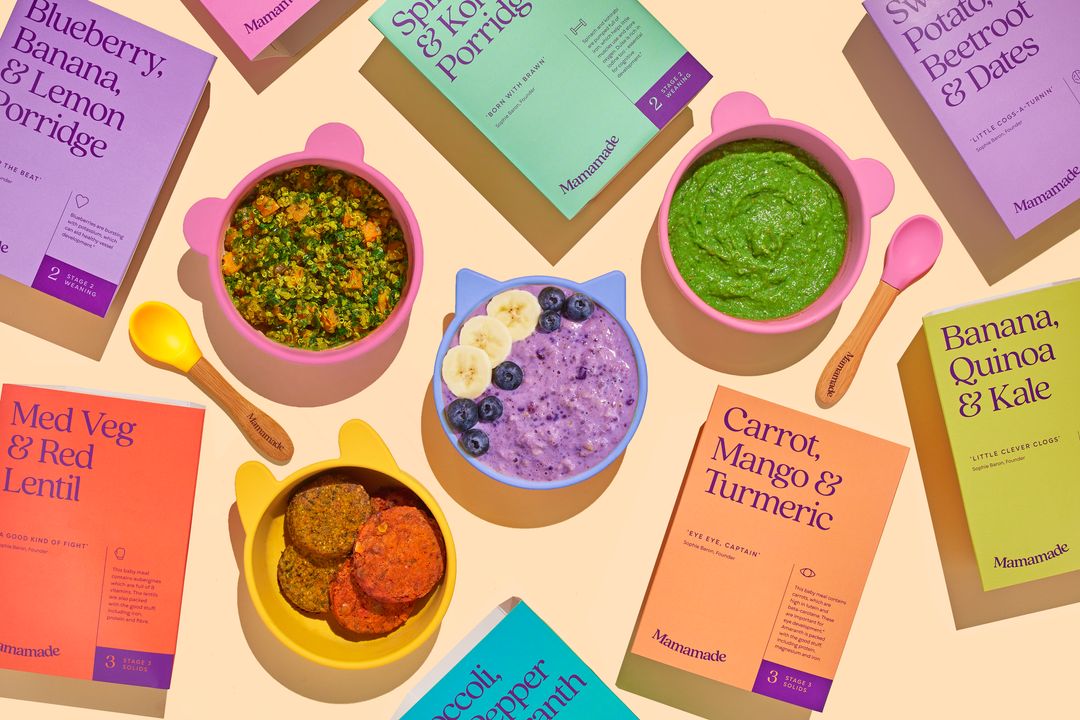 In any given grocery store, the baby food aisles are the home of teddy bear mascots, child-like handwriting and garish colors. This cutesy branding is designed to make babies do one thing: point and smile.
But that strategy doesn't work online (babies don't yet know how to Google), and so brands hoping to sell baby food on the internet have had to focus on appealing to those family members with the real decision-making and purchasing power: the parents.
"When you're building a digital brand, the person you have to be speaking to in the first instance is the parent," says Sophie Baron, the founder of baby food startup Mamamade, which launched in January 2020. The brand recently underwent a refresh, and Baron says this was done to better address what parents want – a point of view that she felt was lacking when shopping for her own newborn. "Most baby brands you come across are very twee – illustrated and with kids writing. Nothing felt grown up, or like it was speaking to me as an adult person who was still myself and with my same taste levels."
In 2018, the U.S. baby food market was valued at $71.4 billion dollars – and now brands like Mamamade are trying to figure out how they can apply the direct-to-consumer playbook to the category. In June, Tiny Organics raised $11 million in venture funding to expand its operations and launch in retail stores. At the end of 2020, Little Spoon raised $22 million. Other brands in the space include Yumi – previously known as Caer – and Amara, which launched in 2017 with a line of pouch purees designed to be mixed with breastmilk.
Baby brands getting in with moms and dads
One thing online baby food brands have working in their favor is the fact parents appear to have not been happy with what's been offered to them and their babies for some time.
When Tiny Organics was getting ready to launch back in 2019, cofounder Betsy Fore says one of the first tasks was to find some parent guinea pigs. It wasn't hard: two hours after sending an email out to her local parenting group in Park Slope, Brooklyn, Tiny Organics had amassed a list of 100 volunteers. "Literally as I was eight months pregnant, we were wheeling these massive blue coolers into Prospect Park, handing food to strangers and watching them feed their babies and toddlers," Fore explains. "We knew we had really hit a white space in the market, where moms and dads didn't feel they had real, whole foods available to them."
These "power testers," Fore and her cofounder Sofia Laurell says, were on the hunt for something healthier to feed their kids. Commercial pureed baby food, first marketed in the 1920s by Gerber, contain 11 grams of sugar per serving on average; by contrast, Tiny Organics' proposal of foods in their recognizable form (an approach to weaning babies that is popular in Europe), with the emphasis on veggies rather than fruits was appealing. "We're hoping we can be the Gerber for our generation, for millennial parents that are aware of what is best for their baby and what clean, organic products," Fore says.
"We didn't feel that the legacy brands were meeting the needs of this generation of parents," agrees Michelle Muller, cofounder and chief experience officer of Little Spoon. "[They are] more knowledgeable than previous generations, but strapped with time."
Little Spoon sells pre-packaged "plates" with whole foods, a range of baby food purees, and a selection of powder "boosters" that can be added to dishes to fill any nutritional gaps. Tiny Organics sells pots of baby food where ingredients like peas, carrots, chickpeas and quinoa are clearly visible. Mamamade has a range of ready meals with different textures – from purees to finger foods – with a menu that's chosen to respond to the parents' food tastes (chickpea panisses, anyone?) as well as the baby's nutritional development.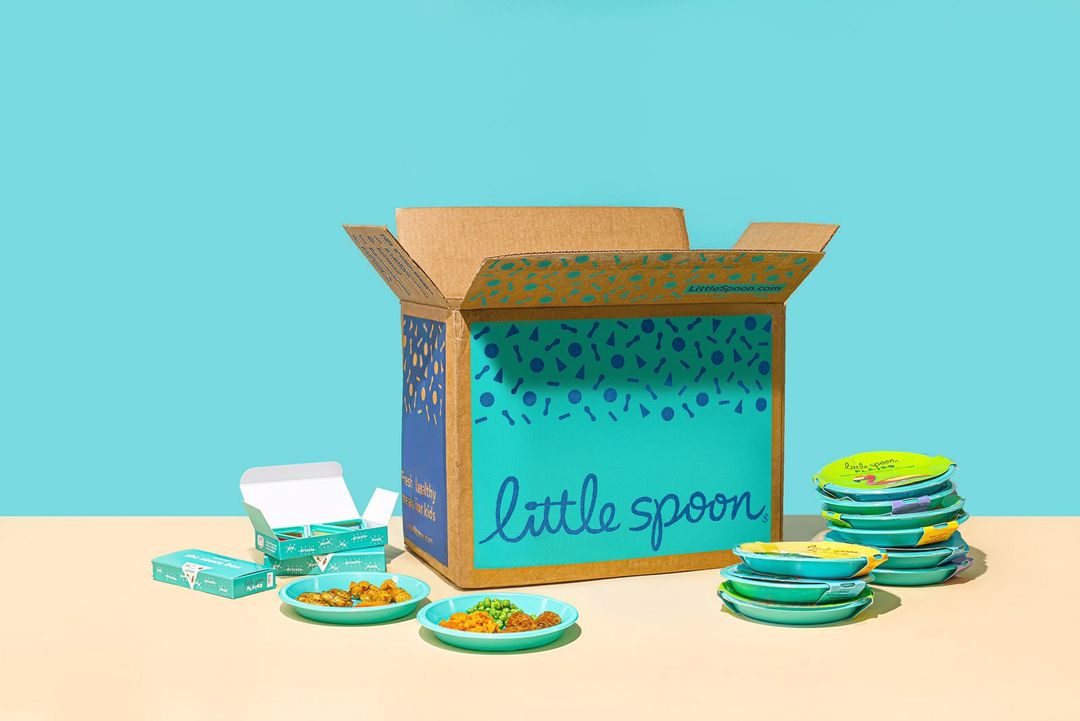 The power of a mom's word of mouth
As Tiny Organics found when it was welcomed by the Park Slope parenting group, uncovering ways to access the networks parents build for themselves – rather than spamming social feeds with ads – is one of the biggest brand awareness opportunities for baby food startups.
At Mamamade, Baron says she can tell if her products have been recommended in a local parenting groups, because a flurry of orders will come in from the same location. "We can capture an entire NCT [National Childbirth Trust – a U.K. charity that provides early parenthood support] class if one or two mothers have purchased us and spread the word," she says. "Word of mouth is a huge driver for us, and community is really the number one way we sell our product."
Because of a lack of official advice out there when it comes to baby nutrition (it wasn't until December 2020 that U.S. state nutrition guidelines contained any information about toddlers or babies), new moms and dads have often turned to each other for advice. Baron says that a survey Mamamade conducted among its customers found that 85% of parents are getting this information from social media.
"Looking at the landscape of what was available to parents seemed so incongruent with what life as a modern parent was all about," she adds. "There's no real centralized place to get information, I was struggling with what and how to do it, and the meals on the shelf were really long-life, they were highly processed, high in sugar as well. I was just looking for something to give me this added helping hand."
To bolster their community credentials, the baby food brands are creating their own information and support networks. Tiny Organics, for example, has been running supper clubs (mostly virtual, for the past year) across the U.S., where mothers are encouraged to both get their babies to try new foods and discuss the struggles and successes they are having with weaning their children. Little Spoon, meanwhile, has its own digital platform called "Is This Normal?" where parents can get expert advice on their child rearing questions. Its Facebook group now has over 3,700 members.
How baby food brands try to win trust
But while new parents are on the hunt for new brands to help nourish their kids, their trust can evaporate just as quickly as it is given. In 2019, infant formula startup Bobbie was told to relabel its European-style products to comply with FDA requirements, following a surprise inspection. They were also told they'd need to put out a recall, a process that was, the brand's cofounder Laura Modi explained to Inc, "a real heart-wrencher." After 14 months spent reformulating the product, the company was back in business. One thing that saved it, Modi explained, was the fact that so many of Bobbie's customers would have instead been buying on the European baby formula "black market," rather than FDA-approved versions.
Issues in the baby food industry can even help new brands to boost their reputations as trustworthy suppliers. A February investigation by the U.S. Congress found that some baby food products from brands including Gerber, Beech-Nut and Earth's Best Organic contained up to 91 times more inorganic arsenic and 117 times as much lead as the FDA will permit in bottled water.
"It's another proof point, [showing] how much opportunity there is in this category. The main points where Tiny fits in is this idea of finding healthy, convenient food with variety and without unknown ingredients," says Laurell.
Fore adds that one of Tiny Organics' most-opened newsletters was one it sent following the results of this report, assuring parents that its products didn't contain problematic ingredients. "Tiny was made for this moment," she says.
Our mission is to build a place of discovery, information, and community for curious consumers. Thingtesting is not sponsored or paid by the brands we feature. Read more about Thingtesting.
Create a free account to access exclusive features on Thingtesting and receive our weekly newsletter.
Feedback? Yes, please.