Alcohol-free brands get ready for a record Dry January
Dry January is a bigger deal than Christmas for alcohol-free beverage brands. How are they getting ready?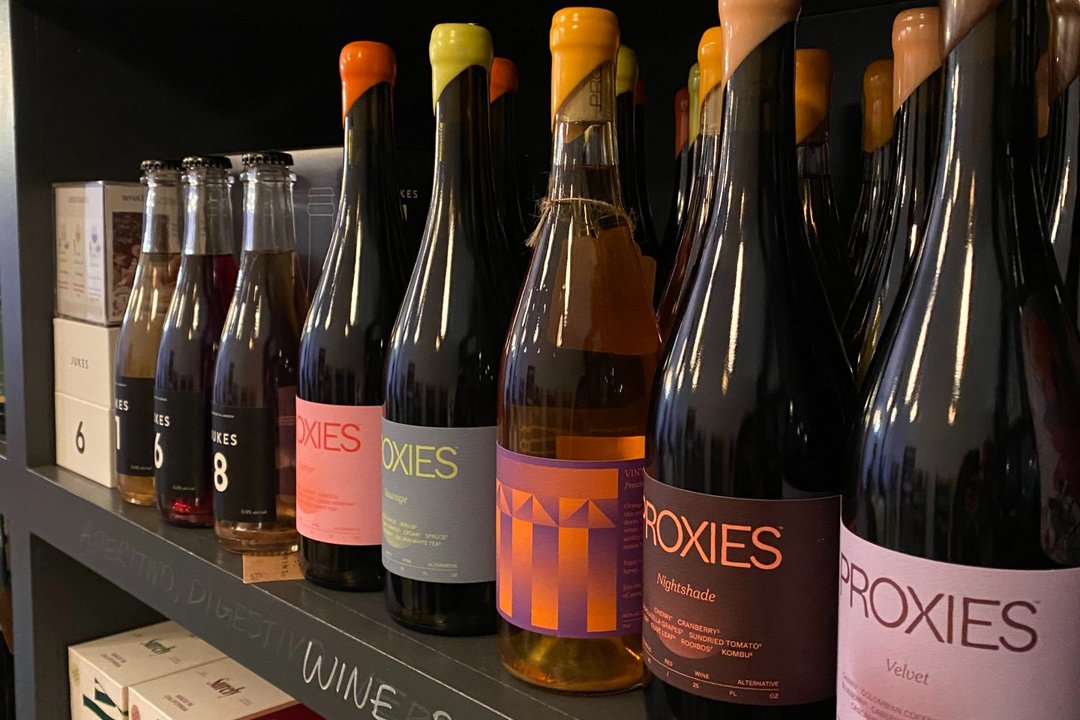 While most brands are gearing up for their busiest sales days of the year next week, sellers of alcohol-free drinks are thinking a little further ahead: to Dry January.
Last year, more adults than ever participated in Dry January, with a survey from research agency CGA reporting that 35% of legal-age adults in the U.S. had decided to cut alcohol for that month. This is a significant increase on the last record high of 21% that abstained in 2019. In the U.K., grocery chain Tesco reported that sales of low- or no-alcohol beverages were up 15% year-on-year in January 2022.
The Dry January opportunity
"The trend of mindful drinking is a year-round phenomenon. That said, every January helps us bring new people into the fold and make new people aware of the great new brands and products in the space," says Douglas Watters, who is the founder of alcohol-free bottle shop Spirited Away and Dry Atlas, a review site for non-alcoholic drinks.
Typically, he says, Spirited Away will "set a new plateau" in January, referring to how the annual sales bump results in an elevated number of customers overall for the rest of the year.
Brands will be doing their best to capture people's attention at this time. Ritual Zero Proof is running a pop-up within Spirited Away for the first two weeks of January, where it will be sampling its spirits to customers in store. Also in January, U.K. non-alcoholic spirits brand Lyre's is working with 700 venues to give away 10,000 free non-alcoholic cocktails. In January 2022, the brand says it saw a 300% year-on-year sales spike. Crossip, also based in the U.K., is providing bartenders with low-ABV cocktail recipes featuring its products and small amounts of alcoholic spirits, in a bid to win over customers who haven't quite committed to Dry January (for example, Martinis that sit around the 4% ABV mark, versus the usual 40%). HOP WTR, which sells a non-alcoholic, hoppy sparkling water, has announced that it will be giving away 50 'HOP LOCKRS' — lockers that winners can store their booze in until the first of February, when the brand will provide them with the combination to unlock it.
Even brands selling booze are getting in on the trend. Several brands have launched super-concentrated spirits, with the idea that drinkers can use far less to create a cocktail with the same flavor hit. U.K. brewery Adnams has launched Smidgin, a 50% ABV gin where only 2.5ml is needed to make a gin and tonic. Inginious is a similar product, marketed as a gin with an extra-concerntrated flavor. Just 5ml of the 43% ABV spirit can be used in place of a standard shot of the same strength.
Can Dry January come early?
Just as Christmas seems to come around earlier and earlier each year, sales are similarly seeing uplift earlier in the year in the no- and low-alcohol space.
According to data from Drizly, sales of alcohol-free wine, beer and spirits were up 39%, 20% and 100% respectively over Thanksgiving weekend, while a survey from Schweppes reports that 37% of Brits will be having a sober Christmas this year.
Watters says that at Spirited Away, customers cite party season as their reason for purchasing non-alcoholic spirits in the run-up to January 1. Spirited Away will be open on both New Year's Eve and New Year's Day, catering to both sober party-goers and those kicking off their New Year, New Me resolutions. "Those will be pretty good days for us," Watters says.