Yew Yew
Yew Yew sells modern and functional smoking accessories.
yewyewshop.com
Average rating from 2 users
I love this brand! I have a couple pieces from them, a Triangle Pipe and Wavy Cloud Grinder. Both are so lovely, and look great sitting out on the shelf which I absolutely love. Grinder works great, and the pipe is surprisingly easy to clean. Cute colors and beautiful intentional products!
---
So happy I discovered this brand. I've always purchased my smoking accessories from corner store smoke shops. But I'm a sucker for home decor and discovered this brand on an IG ad and so happy I did! It just fits in with my home decor so beautifully and doesn't feel tasteless. I also love that it's a women owned company that's makes smoking feel like something that's elevated and ok to do and not just a hobby for losers. I have the lavender bong which hits so smooth and the blue cloud grinder which is also grinds my flower so easily and smoothly. It also looks like decor and can be used to store my weed. Obsessed.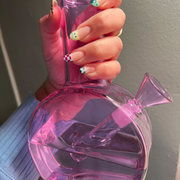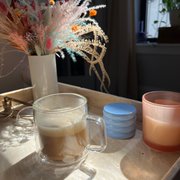 ---