Woxer
4 • 3 Reviews
Woxer designs a boxer brief tailored to women, focused on comfort, health, and sustainability.
woxer.com
Average rating from 3 users
Speaking to the underwear specifically - I think there's better options out there. In my experience - these ride up, they roll, they pill, and are just not super well made. Love the color options and wish they were as comfy as I hoped for them to be. In comparison with cotton boxers for cis men, they're comfortable, but still sort of a meh option. Plus, I've found that if you're between sizes the larger size is far too baggy and the smaller size kinda chokes you out. Not much stretch or body molding here. For underwear, I'd recommend the Pair of Theives brand sold at Target over Woxer!! Much more comfortable, especially to wear under clothing, and the comfort mesh has virtually no bagginess in the crotch. The Hustle edition is cuter/looks more like Woxer but there is bagginess in the crotch f that's an issue for you. But they last longer, quality is higher, they don't ride up, fabric is softer - I can't recommend enough!
---
So great! I love the variety and colors of the product. These have been a game changer for me.
---
---
I absolutely love these female boxers. I enjoy wearing them to bed the most. They are the comfiest per of shorts ever. I'm so glad to have collabed with wider!
Feedback
I would like to see more basic colors !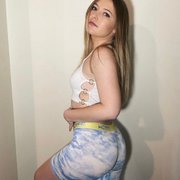 ---