Average rating from 27 users
96%Recommend to a friend
I've been following them on instagram for a while and was so excited when they launched! I love that my husband and I can take this together. Everyone looks to the woman to be the "responsible one" when it comes to getting pregnant. Seriously, we need to update our thinking. It takes two, ya'll! My husband and I both love it. I definitely notice he has more energy as do I. I also notice improvements in my skin and hair. I like the journal as well.
Feedback
I love what they stand for. Can't wait to see what other products they come out with.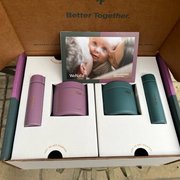 ---
My husband and I are pregnant with baby #2 and wanted to make sure we were both giving our bodies the nutrients they need to grow the healthiest little baby possible. I am over the moon about WeNatal. Since starting it, I have even more energy and haven't witnessed any nausea. I also love how easy it is to take the capsules - they are super easy to swallow, and I also love that there's only three capsules. My husband is loving them too and it's been special that it's something we can do TOGETHER. They also look nice on our bathroom countertops. I want to show them off vs. hide them inside my medicine cabinet! I'm literally recommending this to everyone! The founders have truly done their research, and I feel confident about spreading the word and giving it the love that it deserves. It's about time for WeNatal!
Feedback
I honestly have no negative feedback. I am so thrilled they have created a prenatal for both men and women. It's time to include men in the fertility conversation!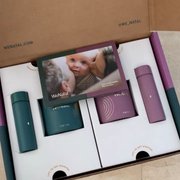 ---
---
My OBGYN is hands down AMAZING. But I was pretty surprised that when it came to talking about prenatal supplements he didn't really have much of a point of view and he certainly didn't talk to me about my husband taking a prenatal supplement! Because we are getting older and I have an autoimmune condition, my husband and I started researching how to set ourselves up for the best possible pregnancy. I found WeNatal through another favorite, Brigid Titgemeier. Brigid explained that unlike most other options, WeNatal includes the right nutrients (including choline, which I had never even heard of!) at the right doses. My husband and I were sold. Now WeNatal is part of our daily life and we BOTH love it.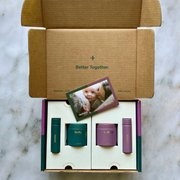 ---
What is Thingtesting?
Thingtesting is an unbiased place to research and review internet-born brands — because honest reviews help us all shop better. Learn more.
---
I have to say, I was skeptical at first. My wife bought this for us and didnt think I needed to do anything before we have kids. I am happy I am able to support her and I feel great on the supplements. I have more energy and focus.
Feedback
Packaging is very nice, I like the travel container so I can take it to work and the subscription makes it very easy so we dont have to worry about it.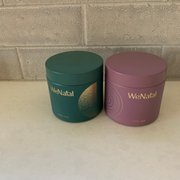 ---
WeNatal is the best!!! Not only do I feel so confident that I am taking the highest quality supplement with the CORRECT dosages and forms of all the nutrients we need based on the most current research, but WeNatal has also made me feel so connected with my husband as we get ready for this exciting time in our lives TOGETHER. We are not trying to conceive yet, but in preparation we decided to up our health game for ourselves and for our future baby. WeNatal has the most amazing founders and incredible team of experts that crafted this product. I trust them wholeheartedly. They focused on the formula first, not marketing, not the number of pills, not any BS, just what matters most- creating a science backed, top notch, properly formulated supplement that contains no fillers and junk. I have always been focused on my health, seeking out the best of the best products and I am so grateful WeNatal was created just in time for me and my husband as we begin thinking about building a family. Thank you WeNatal!
Feedback
Literally nothing. It is the best.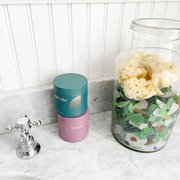 ---
Love these! My favorite part of these prenatals is that my husband is involved and taking them too! With my first pregnancy I took a standard, drug store prenatal that was just ok. This time around I did my research and I'm so impressed with WeNatal because it has all the optimal levels of nutrients AND we can both take them and be a part of the journey together. Plus the packaging is beautiful and it's so easy to have the refills mailed to me each month. I'm also excited to continue taking them as a multivitamin going forward. I've told all my friends about WeNatal I love it so much!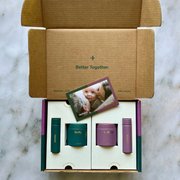 ---
Love this product, a total game changer!! I am very specific with vitamins and I do a lot of my own research. This is the first time I've come across a clean, high quality pre-natal vitamin for both women and men, specifically targeting the key nutrition necessary for each. I am tough to please, and this prenatal checks all the boxes! They have included all the research backed nutrients necessary for healthy conception. The bonus is that it's delivered to my house monthly, and it's environmentally friendly -- I just refill the beautiful container they provided each month with the refill packs. Simple, effective and premium quality, and in only 3 pills a day rather than 6 to 8. It's a must try! :)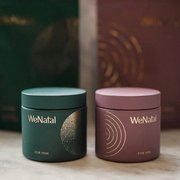 ---
Super happy with WeNatal, and impressed by the science. Yes, I love gorgeous packaging that looks chic on my counter. But I also love taking WeNatal for the way it makes me feel. I am energized, feel great, and also love knowing that I am investing in my health for my family. High-quality, clean ingredients are my biggest priority when putting anything in my body, and I am comforted knowing that WeNatal is focused on that, too.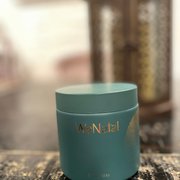 ---
By far the best prenatal I've ever taken!! I've been taking WeNatal for her for a few weeks and have had zero upset stomach or gross burps that I have had with other prenatals. WeNatal's holistic approach and the science-backed formula is what drew me to this product. Even though I'm 7 months pregnant, I am continuing to take throughout my pregnancy and breastfeeding to ensure I'm giving myself and the baby the best quality nutrients I can give him. My husband is also taking WeNatal for him and will continue for when we are ready for baby #2. He feels like he has more energy and is clear-minded. The added bonus was the Journal- we have enjoyed connecting and writing in it together. I will definitely be recommending this product to my friends and family who are thinking about becoming pregnant.
Feedback
I am absolutely in love with this company and the products! No improvement needed!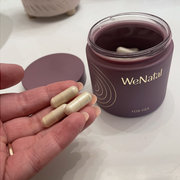 ---
I really wanted to love this prenatal, as it's a pivotal part to my ivf treatment. I was so disappointed to find out that it made me super nauseous and ill. They recommend two pills.. I tried just one with food and still had the same issue.
Feedback
It probably needs some reformulation, as I can only imagine how many other people might react this way.
---