Average rating from 3 users
I was desperately looking for a clean protein powder that didn't taste horrible and I finally found it! This ingredient list is impressive and i actually found the taste to be better than traditional protein powders.
Feedback
I'd love if they sold single serve packets that would make traveling with it easier. Also, hoping they develop more flavors.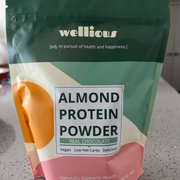 ---
Best tasting protein I've had. I've never seen such clean ingredients on a protein powder, and to have the taste and texture it does is awesome. I feel great on it.
---
The best protein powder on the market!!!!
---