Vitra
Vitra designs everyday objects for the home and office.
www.vitra.com
Average rating from 1 user
Vitra designs makes incredibly high quality homeware and furniture including Eames chairs, and the Wiggle chair designed by Frank Gehry. Compared to Scandinavian design (I live in Denmark), Vitra is often a little more colourful and playful, which I really appreciate. One day I'll save up and have a home filled with Vitra furniture. In the meantime I'll have to be content with my Rotary Tray. It's pleasing to look at, relatively sturdy and the perfect place to store my keys. I recently visited the Vitra Haus (basically their HQ). It's well worth a visit if you're in Basel.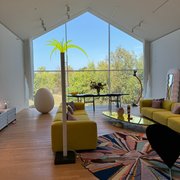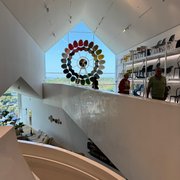 ---