Viori
Viori makes all-natural haircare products made with the same natural ingredients that have given the Red Yao their legendary hair
viori.com
Average rating from 6 users
83%Recommend to a friend
I'm actually a fan of these! They're not magical and my hair isn't transformed, but they work well and are a nice alternative to shampoo in a bottle.
---
I bought these shampoo bars a very long time ago and could not use them at first because of the strong fragrance, but once I did use them I really do like them a lot. I have waist length hair and a little still goes a long way. My hair feels cleaner and softer after using Viori than it does with any other product. I do wish, though, that the fragrance wasn't so concentrated.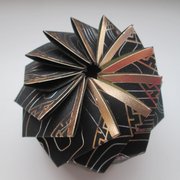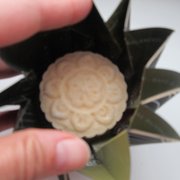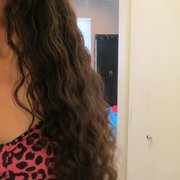 ---
---
Viori started for me as the best shampoo and conditioner bars because it helped my scalp issues. After 3 years something is off, they were transparent when some ingredients had to change due to availability and at first, I had no issues with it. Now? I can't use their Shampoo bars anymore due to scalp irritation however their conditioners are still amazing and I love their dry shampoo. This brand has the best scented hair bars I have ever came across.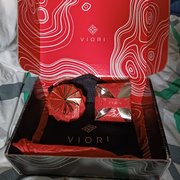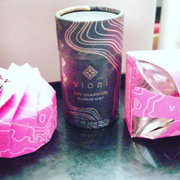 ---
What is Thingtesting?
Thingtesting is an unbiased place to research and review internet-born brands — because honest reviews help us all shop better. Learn more.
---
After seeing their ads of how they use the same Longsheng rice formula inspired by the ancient haircare rituals of the Red Yao tribe, I was expecting better results. But to me the product is just expensive and gimmicky. It left my hair dull and the conditioner bar made my hair very greasy and heavy, even if I used it sparingly. It was time consuming to rub the bar between the hands to get the lather to wash my hair, and to apply the conditioner bar. Overall I did not see an improvement in my hair strength, shine or growth. There are far less expensive shampoo bars out there (the Trader Joe's one does a far better job at a fraction of the price) and other products such as Vegamour which are way better to restore hair growth. I decided not to renew my order- I do find it suspicious that they only have 5 star reviews on their website.
---
Idk why but their shampoo and conditioner has been THE BEST at controlling frizz and adding manageability. I have fine somewhat dense hard to penetrate hair that is a bit wavy. Every scent I tried also smells great, even the unscented. The shampoo bar has a nice lather but isnt drying at all, and conditioner feels nourishing and since its in bar format its really easy to control where it goes (ie keeping it away from my scalp and focusing it on my ends since i have oily hair). I use Viori as my regular haircare, and use a clarifying shampoo once a week that's stronger at removing oil and buildup.
Feedback
Hard to use the bars once they're really small. Wish they'd either melt into the new bar once wet or dissolve into water to create a more traditional shampoo. Id also be interested in traditional liquid shampoo maybe in a refillable bottle.
---
There are not words to say how much I love the Viori shampoo and conditioner bars! They come in a cute and useful bamboo case. Super long lasting - mine are going on 6 months of use and will probably last another 6! They make my hair so soft, shiny and healthy. Don't you hate going on vacation and not taking your good shampoo with you? Viori solves that - no leaks, no fuss. Just terrific products.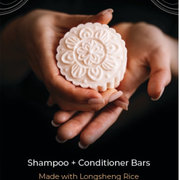 ---