totm
TOTM creates comfortable and sustainable period care products featuring a subscription service.
www.totm.com
Average rating from 1 user
I have been using this brand for over year now and love the pads, they are comfortable and I have never leaked. My daughters also now use this brand which makes me so happy knowing they are using organic, clean products.
Feedback
I have done the comparisons these are the best I have found.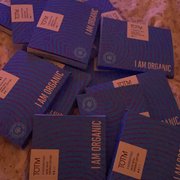 ---