The Best Paste
5 • 2 Reviews
The Best Paste makes a hair paste for men that washes out easily and provides a smooth and lightweight hold.
thebestpaste.com
Average rating from 2 users
The only hair paste I've ever tried that instantly became a staple in my grooming routine. Matte Firm Hold and Low Shine, Medium Hold stay in my bag at all times.
---
Love this - use it every single day. I pretty much used whatever hair product my hair stylist/cutter at SuperCuts told me and then I started getting my hair cut from a professional men's groomer. They recommended The Best Paste to me and I've been hooked ever since. I started using Matte Firm Hold (orange) and then switched to Natural Shine Medium Hold (green) after it won some awards. I preferred the firm hold so now my daily driver is yellow, Natural Shine Firm Hold. Blue is nice, smells like cherries. Never use Pink, but it's just not my style. Overall, love the product and can't live without it.
Feedback
instructions would be nice. I found out after the first few uses that there is a "best practice" in how you should put it in your hair, which I learned after i saw the founder talk about how she uses it with celebrities. Not bad per se, just didn't get full use of the product/formulation until the "back to front" method was shown to me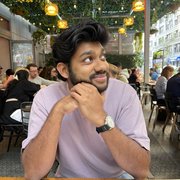 ---