Average rating from 16 users
100%Recommend to a friend
The soap dish in brick is so cooool. I received it as a gift and was so impressed with the uniqueness and quality. After looking more into Sounds, I fell in love with their other home goods items - especially their teas and candles. The Banya Candle is my favorite - its our signature scent for our home.
Feedback
can't wait to see what these guys do next. True tastemakers :)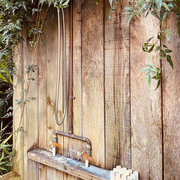 ---
---
Love everything from Sounds— all the little details in products and packaging. Banya bath oil and candle are my go to, best smell 💛 Love the herbal tea blends for relaxing feel good winter warmth.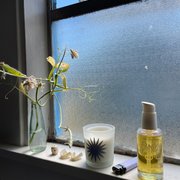 ---
What is Thingtesting?
Thingtesting is an unbiased place to research and review internet-born brands — because honest reviews help us all shop better. Learn more.
---
Sounds is a singularly creative and quality-oriented American brand. You can tell it was founded by an artist because every detail is so artfully considered, from packaging to scent design to social media. So much design for lifestyle products is really minimalist and bland to please everyone, but Sounds fearlessly embraces color, texture, and personality in a way you didn't know you needed until you see one of their candles on your table, or use one of their towels. Definitely one of the most exciting studios out there and really excited to see what they have on the horizon.
Feedback
As Sounds grows, I can't wait to see them release more products. They're a small team and really meticulous, so understandably take their time to release new products. It creates great anticipation among their fans, but maybe I'm greedy: I always want more Sounds.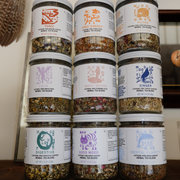 ---
Sounds products are truly amazing! I have several of the soaps and they all smell fantastic while leaving my skin extra soft. The Sounds label candles are hands down the cleanest burning and most high vibe candles I've ever used. In fact, I have one that is unlit in my bedroom and I smell it when I walk in my front door of our house! The products are incredibly well made and packaged beautifully.
Feedback
Everything about Sounds makes sense! I can't wait to buy holiday gifts from here this year!!
---
I was gifted three of the Sounds soap flavors, Chime, Mystic, and Banya. My favorite was Banya - it really reminded me of a sauna or bath house experience, the woody smell. The scents are subtle and thoughtful, and lightly transportive, and the size of the bar was ideal and usable. The soap lathered generously, didn't dry my skin out, and had a nice texture. and I would highly recommend.
---
Sounds is my absolute favorite small business for wellness products. My top choice for gifts too! The products are top quality, as well as beautifully designed and packaged. Excellent customer service and orders ship quickly. The candles and soaps are my favorites. They smell incredible and last a long time. The face rollers have significantly improved my skincare routine and I've seen dramatic improvements in the skin of a friend who I gifted one. This is a super small, family-run business and very much worth supporting.
Feedback
Nothing! A+ all around!
---
We absolutely LOVE our Banya Candle. The scent creates such a nice mood for our living space- we light it almost daily. If you're a fan of Palo Santo then you'd really like this aroma.
---
The only hand soap I use at home is from Sounds..and one of the three bars of soap we have going at any one time rests in a Sounds soap dish! The bath/beach towel series is beautiful and comfy. Fully woven pattern, no one sided prints on these very well made and unique designs
---
Banya, Banya! These hands have never felt so sooooooft! Love the hinoki wood scent, it makes me feel like I'm bathing in some fancy spa, far, far away from my lil' Brooklyn apartment. Snap back to reality, I have the freshest hands on the block :)
Feedback
Can you make it last forever?
---