SkinTē
SkinTe sells organic tea made from a blend of super herbs, collagen, and antioxidants.
skinte.com
Average rating from 3 users
SkinTē Reviews
All

3
Green Tea Grapefruit

1
I loved the concept and the idea of this product and the potency of the green tea grapefruit. The can packaging was very aesthetically pleasing. But it tasted very bland like a little sweetness would be ok just 5g of an alternative sweetener at least.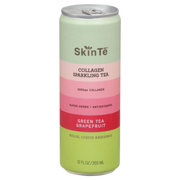 ---
Tried the lemon lime and it was refreshining!!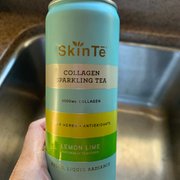 ---
---
I ordered this online. It had good reviews. It was pretty expensive. I liked that it had collagen in it and adaptogens. It is packaged nicely and I liked the hibiscus vanilla but the other flavors to me were somewhat harsh and not my favorite. Not something I would go back to again and again. However they were good just not great. I didn't taste the collagen or the herbs so that was a plus as well. They do have more flavor combinations they have come out with now and I will give them a try. They sound more up my alley. And I will edit my experience then. Because I do love the ingredients. And it keeps me away from drinks that aren't good for me.
---