Sezane
Sezane sells affordable luxury women's vintage-inspired clothing.
www.sezane.com
Average rating from 16 users
77%Recommend to a friend
I've bought a few items from the brand over the years, both online and in their New York/Paris stores. They do a great job with the photography and website, which might mean that things don't look as great in real life. I really like their dresses and jeans; the cutting fits me quite well. The blouses and sweaters can be hit or miss with the cutting and fit. The set up and decor of the shops make it a great shopping experience, but they could really expand the fitting area. It's always a long wait.
---
Love the design, some of the product quality is not as good as others. Overall beautiful products
---
---
I loveeeee this brand! I want everything on here but I'm sort of broke bc I spend too much☹️. The lifestyle bags are my favourite! Everything Sézane is great quality and just stunning. I used one of the duffel bags for a trip to Greece and let me tell you I was bringing that thing everywhere I was afraid some of the velvet would get dirty or rip or something but it held beautifully! Love this brand
---
What is Thingtesting?
Thingtesting is an unbiased place to research and review internet-born brands — because honest reviews help us all shop better. Learn more.
---
Tried numerous times to place an order , however, their website kept changing my zip code after I entered my address. Could not order with an incorrect address and their site would not let me change it manually. Additionally they have no phone number in the US.
---
Love the brand! as a french in the US, I'm so proud to see how this brand is a success here as well! The collection is always as cool as expected, a new release every 2 weeks I would say, the quality is perfect. The unboxing is lovely, and the experience in retail or d2c is perfect as well. I love their big earrings that match perfectly their collections. Everything fit just right, jeans might be a bit too small and not "all size" inclusive. What i love the most > EARRINGS and JEWELS ! They are JUST PERFECT. The only cons I would say are for the laundry, the products are very sensitive and it's impossible to clean them in NY laundries or they would end up kid size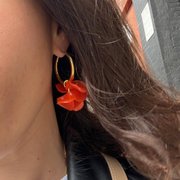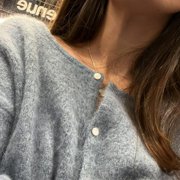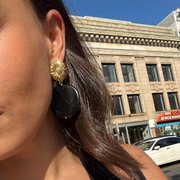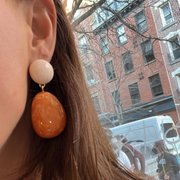 ---
I love Sézane so much. It is one of my first stops in Paris. The NYC store doesn't match up in terms of hospitality and being welcoming. Their sizing can be weird for sure but their returns are great. The quality is unmatched and I love that they are a B Corp. After living in Bulgaria for a year, I'm also happy to see they have so many factories there that help the economy in a healthy way. Sezane is my husband's go to for gifts for me and they've never missed! They also usually include a cute free gift of some sort from a Sezane pouch to, more recently, my new favorite lip kit. Now, open a store in Atlanta!
---
Obsessed with this brand. The clothes are just beautiful, and I especially love the chic touches like the beautiful tags, items wrapped in tissue and my name written on the outer box.
Feedback
The 'archives' sales are insane. Shoppers can put loads of items in their basket, which means they appear sold out, even if they're not eventually bought.
---
I own a few cotton button-downs from Sezane and I always get compliments when I wear them. Their clothes always have interesting details and are made of nice quality fabrics.
---
Some of their clothes are just stunning. Others are not. The fabrics and quality are quite good. I also like that free shipping and returns are offered over $200. I will keep shopping with them.
---
A friend recommended Sezane to me, and I absolutely love the Parisian vibes. It's casual, but can be dressed up. The materials are very high quality. And the accessories are unique. I particularly like buying dresses from Sezane. Archives sale is also great.
Feedback
Hmm...nothing comes to mind!
---