offe market
5 • 1 Review
offe market sells a collection of off-price apparel and home goods featuring a rotating roster of brands.
offe.market
Average rating from 1 user
Offe Market is my favorite place to shop because everything is on sale!! As a 23 year old who freelances for a living, offe market has allowed me to buy myself nice things without breaking the bank. I've hit the jackpot with lisa says gah at literally 80% off, discounted pf candles, and a handful of totes from baggu!! New brands and deals pop up every week (but everything is brand new ya know) so I just keep my eyes peeled for brands and products I like to show up, and they always eventually do haha.
Feedback
My only feedback is that wish I could shop this company in person :)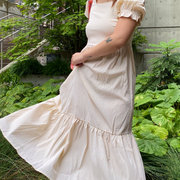 ---