Oat and Co
1 • 1 Review
Oat and Co makes minimalistic, durable children's wear with a focus on stain prevention.
oatandco.com
Average rating from 1 user
Oat and Co has done a great job marketing themselves and taking aestetic pictures, but their product is absolute GARBAGE. I purchased two items. The sprinkle knit pants and the sprinkle knit sweater. I purchased from Canada which means I paid a lot in duties too. In total, around $350 CAD for everything When the items arrived, I opened the box, and the pants already had a 2 inch hole in the seem. I think that it just hadn't been stitched properly and no one quality checked it. I honestly didn't reach out to the company because I had already paid so much in duties; I didn't want to pay duties on a potential replacement. Fast forward: I've used my sweater and pants sparingly and gently. I've only washed the sweater (according to instructions) 4 times. And now the neckline is unraveling. Oh, I should also mention that the sleeves were a few inches too short as well. I reached out to the company 6 days ago, but they have not responded yet. Honestly, don't waste your money! These items are lower than Walmart and Shien quality, with a hefty pricetag. The product is so SO low quality, and can't even hold up from "lounging". I'm so disappointed and I'm frustrated about how much money I spent.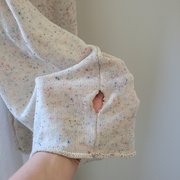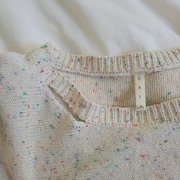 ---