Not Your Mother's
Not Your Mother's makes a variety of hair care products for a range of needs.
notyourmothers.com
Average rating from 25 users
79%Recommend to a friend
Not Your Mother's Reviews
All

25
Not Your Mother's Scalp Cleansing Oil

1
Mousse

1
curl talk

1
HATED the dry hair shampoo, but the salt spray is so so so good
---
I haven't bought this in a while, to be honest I forgot all about it. I really liked the curl talk conditioner and the curl cream, my hair responded very well, so when I find something that works I tend to use it in my regular rotation. I know not all curls are the same so if you have dry, coarse type 3b give this a try! It's very affordable
---
---
I love the medium strength mousse. It works really well to keep my hair from being frizzy. I just apply it to my damp curly hair and it holds my hair together, without a sticky or crunchy feeling!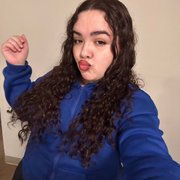 ---
What is Thingtesting?
Thingtesting is an unbiased place to research and review internet-born brands — because honest reviews help us all shop better. Learn more.
---
NYM Scalp Cleansing Oil with Amazonian White Clay is a definite HG for me. I've tried other scalp scrubs and cleansers but this will always be my absolute favorite product. This product does not make my scalp dry but it gently cleanses without being abrasive. It also smells okay which is nice considering many NYM products smell like little old lady perfumes. The only other downside is that I can't find it in stores anymore.
Not Your Mother's Scalp Cleansing Oil
---
Not my favorite curl product brand as nothing seemed to work just right for me. My hair felt heavy after minimal use and I have moved on to other products.
---
I've tried not your mothers dry shampoo several times now after hearing some friends say they love it, it's to thick and leaves me hair feeling gross and hard to brush through and somehow not like it's cleaner.
---
I have used the sea salt spray to get "natural" beach waves and although the spray does work... it leaves your hair a bit crunchy .. kinda like you put too much hair spray in
---
These products were just alright for my 2C hair. My hair felt dry and these did not do well. I started following the Curly Girl method with tresemme gel + Ouidad products and my hair is looking and feeling a lot better. I do like Not Your Mother's dry shampoo, though!
---
I loved the smell of the salty, wavy spray, but I did not find that it made a huge difference in my hair (my hair is quite straight).
---
I have thin straight hair, and I used the beach waves spray. I cannot say that it made too much of a difference, but that could be due to my hair type. It smells amazing though!
---