Average rating from 2 users
Loopy makes the best phone cases, hands down. They have so many gorgeous colors to pick from but the thing that makes them special is the loop on the back. I can't tell you how many times Loopy has saved me from dropping my phone when I was jostled in a crowd, hurrying down stairs, or on a bumpy amusement park ride. Loopy is well worth the price over and over. Every time I upgrade my phone (about every two years), I immediately get a new Loopy case. They make cases for both iPhone and Android.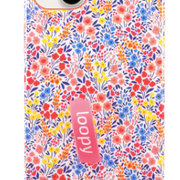 ---
I liked the case that I bought from here! I do wish they had more options and the prices were a little bit cheaper though.
---