Little Yawn Collective
5 • 1 Review
Little Yawn Collective makes melatonin-free children's sleep products featuring scents from all natural, pediatrician-approved ingredients.
littleyawncollective.com
Average rating from 1 user
Little Yawn Collective Reviews
Adorable packaging, soft and sweet scents and gentle formulas.
Feedback
Right now, I am fully happy with the formulas, and even purchased the sleep spray for my friends daughter. Great work!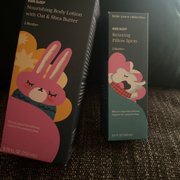 ---