Average rating from 18 users
93%Recommend to a friend
I LOVE Little Best products! My dog has a onesie and a sweater. I also bought socks that match the sweater. They are great quality and keep my dog warm and cute.. I'm dying to get her a little puffer parka. My only drawback is that they are SO expensive.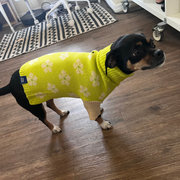 ---
Such a cute gift idea! I bought a sweater and matching socks for a coworker and her pup and they loved it!
---
---
I am an obsessive dog mom (to say the least) and have purchased from tons of pet brands -- Little Beast is the highest quality by far! My pup is actually excited to put on his onesies because they're so soft and cozy. I just ordered two sweaters from their collaboration with Lisa Says Gah! and am thinking I'll get the matching human sweaters too. Cannot recommend enough!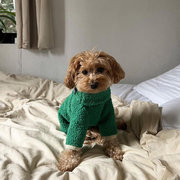 ---
What is Thingtesting?
Thingtesting is an unbiased place to research and review internet-born brands — because honest reviews help us all shop better. Learn more.
---
I love this brand. The products are nice quality and very unique. If I could buy them for myself I would
---
As a very "extra" dog mom, I have gotten many sweaters/pet apparel items for my dog, and Little Beast is definitely one of the highest-quality options on the market. The designs are gorgeous, the items are well-made, and I always love seeing what new products the brand will drop! I got my dog's striped sweater on sale (and was especially excited because it matched something in my own closet), but because I don't have a lot of luxury dog goods money, I'm not sure if I would buy things from the brand at full-price. They are absolutely worth the money, but I really just appreciate it when sales come up and I'm able to get something new! I recently had to return an order after a financially difficult month and the brand was super responsive and open to helping me out, so I had a great experience there and it made me even more excited to shop again in the future.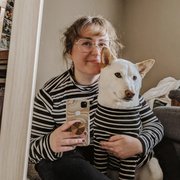 ---
The sweaters from little beast are the only sweaters my dog uses! she always gets compliments and is warm during the winters! We love it so much that we have so many of them!
---
I love love love all of their cute pupper sweater designs and happy hoodies, complete with matching socks for the humans. I have several sweaters that are all made very well, a nice warm thickness, and have been washed several times with no shrinkage or pilling. Sometimes they do slide down a bit but that is probably just due to my dog.
---
I have to admit: I impulse bought an orange vest for my dog because it was on sale and I thought it would look cute on him. Was it cute on him? Hell yeah. Did he love it? Hell no. Not bad but nothing special.
---
Cutest dog sweaters and coats. They run a little small in length for my mixed breed, but he has strange long bod and short legs.
---
LOVE our boy's Little Beast sweater. So cool, so fashionable, so on trend...but for dogs. Their products are insanely stylish, especially compared to any other dog clothing brands. The patterns are ones I would wear myself and they continue to bring out better and better options! Big fan of this brand.
Feedback
A little pricey, but pup is worth it!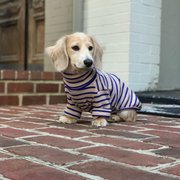 ---