Average rating from 10 users
100%Recommend to a friend
Lancôme Reviews
All

10
Genefique

1
Lancôme

1
Toner

1
Eye make up remover Lancôme

1
la vie est belle

1
Received a free product from Lancôme
By far one of the best perfumes I've ever tried. The scent stays on all day and it's perfect for the winter season, it really smells like Christmas. I really recommend La vie est belle l'extrait
---
I always loved Lancome. It has some really nice eyeshadows and foundations. It's just a bit pricey for me when I find other brands work just as well and don't require me to order online or make a special trip to a higher-end department store.
---
---
Lancôme's Advanced Genifique Concentrate and the masks are both incredible products. I use the serum about once a year, between others and love how it balances my skin and how moisturizing the masks are as well!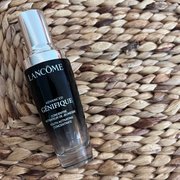 ---
What is Thingtesting?
Thingtesting is an unbiased place to research and review internet-born brands — because honest reviews help us all shop better. Learn more.
---
I have their mascara in brown and It's a pretty good mascara. It does the job!
---
I know the cult starter makeup is Clinique, but Lancôme has some great firsts! My favorite eye shadow kit is from Lancôme and it has labels on where it goes, for someone who isn't big on makeup, it's a game changer! I love! It can be a little pricy so I see the draw back.
---
Listen!! Lancome have been my yo ho this serums are getting better n better. The clarifying serum is the boom!! I love how it works.. my face literally absorb everything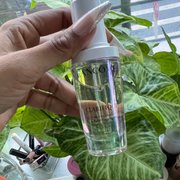 ---
The products are expensive but it's a luxury brand so it's normal. I really like their eye contours, creams, mascaras and fragrances.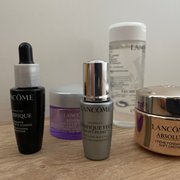 ---
I love this brand, it is so luxurious! I have tried the Génifique serum, the rose toner and the eye makeup remover oil. Lovely packaging, top quality. The serum is lovely, very hydrating with hylaronic acid. The comforting toner is lovely, and the make up eye remover oil, very good. No irritation. I wish I could afford this brand but it's a bit expensive for me unfortunately. I would love to collaborate with them in the future!
Genefique
Lancôme
Toner
Eye make up remover Lancôme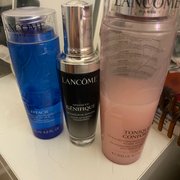 ---
Innovative products with interesting containers. The price is a bit high but you can be sure to get good skincare and exactly the product you may require for your skin type. I also like the fragrances.
---
Love this brand. I always feel so high class with their products. It's definitely way too expensive though.
---