Hello Updo
5 • 3 Reviews
Hello Updo designs hair essentials and accessories for all hair types such as damage-free silk scrunchies.
helloupdo.com
Average rating from 3 users
Coming from someone with extremely damaged hair due to bleaching regularly i would 100% recommend Hello Updo products. I have recently starting looking after my hair properly and had a trial and error process of finding good quality products, but now this brand has become a god send.
---
Hello Updo has completely transformed my hair! As someone who usually has their hair up due to the heat, workouts or for bedtime, its the only scrunchie brand that manages to protect my hair from breakage and still be comfortable throughout the whole day. Anyone can use these products due to the differences in styles and sizes - making it a great option for all hair types!!! I'm never going back to anything else 10/10
Feedback
Absolutely nothing… it doesn't get much better than Hello Updo!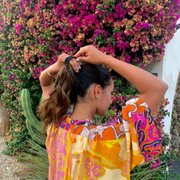 ---
---
Loved the whole experience of purchasing this high quality scrunchy! From the very informative website to the package arrival. Will definitely order again very soon😍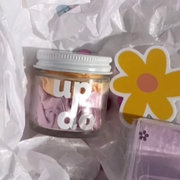 ---