Average rating from 64 users
89%Recommend to a friend
Gap Reviews
All

64
T-shirt

4
Pants

4
Pajamas

2
Denim shorts

2
Christmas gifts

1
Petites

1
belt

1
Great high quality products, especially their basics! Some prices are up there but I do think they are worth it
---
stood the test of time, good products
---
---
love their logo hoodies, stylish and comfy! I also purchased a pair of cargo shorts from them this past summer and I love them.
---
What is Thingtesting?
Thingtesting is an unbiased place to research and review internet-born brands — because honest reviews help us all shop better. Learn more.
---
Good quality basics. Their non-sale prices are a little steep, but generally Gap's quality is great. Sometimes their styles are a little dull, but they do make the absolute best pajamas.
---
Gap makes the best basics. I am loving all of their new trendy bright hoodies too!! I got a pink one & it is SO soft, I am living in it. I've also heard great things about their jeans being super comfortable, so that's next on my list of things to buy.
---
Good basics. I think their sticker prices can be a bit much for what their products are but I also feel like they're always having a sale!
---
Classic basic clothes, although I prefer to buy things when they go on sale. Some nice options for baby and children's clothes.
---
Love the organic cotton collection. The tees are supersoft and great to wear at home or out.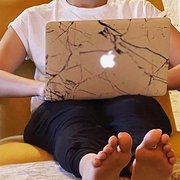 ---
I LOVE the gap. Incredible basics. incredibly durable. The breathe collection makes the best underwear, bras, etc. The tanks and tees are great. The kids pajamas are super durable and fit the kids really well. But my favorite thing about the gap are the sales, but this does mean you can really only shop online because the sales aren't as major in store/double stacked, etc.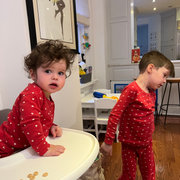 ---
Bought these for my partner. Good quality basics, but would never buy them at full price.
---