Fungo
Fungo makes organic herbal tea infused with functional mushrooms.
fungo.co
Average rating from 2 users
As the founder, i'm of course going to be bias! As the first organic herbal tea brand incorporating functional mushrooms across the whole of Europe, I think it's the best tea i've ever tried, SERIOUSLY! But instead of going on my word, you'll just have to find out for yourself. It's been the culmination of years of hard work, finding the right balance, taste and benefit. We're in business to create balanced minds, empowering people to improve their mental wellbeing. So go on, be adventurous, give it a try and give me a shout if you have any questions. I really do hope you love Fungo!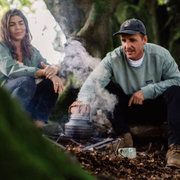 ---
An incredibly tasty and warming brew that leaves a delicious spicy aftertaste! I have been incorporating Fungo into my morning routine and have noticed a much gentler energy release versus caffeine fix, plus a sense of clarity and focus to set me up for the day. Would highly recommend to anyone looking for a well balanced start to the day! 🙂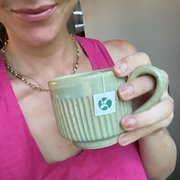 ---