Average rating from 2 users
Received a free product from freya
Love it!! the cleanest shave with an amazing surprise. They really are great for two things.
---
LOVE IT! I hide vibrator from my young kids... it's annoying because I always forgot where I left them. Then I got a Freya... Shower is the only time I have to myself. Plus, the shave is really good! I used to use Billie, but Freya razor is as good if not better! Its sharper, so it's easier than Billie to shave hairy area. Would recommend to anyone! (Good for gifting to girlfriends!)
Feedback
Wish it comes a travel bag.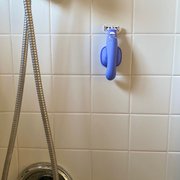 ---