essence Makeup
essence Makeup creates a variety of makeup products and tools at an affordable price.
essencemakeup.com
Average rating from 3 users
Essence makes a really nice eye shadow palette for a reasonable price. I like how they offer palettes in neutral colors. Too many competitor's palettes are full of colors that are fun, but not professional or appropriate for work. Essence offers the best of both worlds: some really colorful, glittery options (like the Welcome to Sin City palette) for $9.99 and some nice, earth-toned neutrals (like the Taupe It Up and Nothing Compares to Nude palettes) for only $3.99. You just can't beat the prices.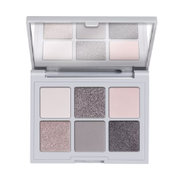 ---
The Essence concealer competes with its pricier counterparts, offering a performance that matches, if not exceeds, the more expensive options on the market. The texture is smooth and easy to apply, effortlessly concealing imperfections without feeling heavy or caked on. The staying power is commendable, lasting throughout the day and keeping my makeup looking flawless. What truly stands out for me is the realization that I no longer need to compromise on quality to meet my budget. The makeup corrector, in particular, has become an indispensable part of my routine, showcasing that quality and affordability can indeed coexist.
---
---
i love this brand, i think that it doesn't matter how much it cost a product, it has it good quality. perfect for everyone, perfect who loves makeup but doesn't want to spend a lot.
---