D. M. Brazilian Brut Wine
D.M. Brazilian Brut creates Brazilian sparkling wine, fresh from wine vineyards.
dmbrut.com
Average rating from 24 users
96%Recommend to a friend
D. M. Brazilian Brut Wine Reviews
Friends with D. M. Brazilian Brut Wine
Like Prosecco but cooler and more interesting! Love the flavor and the amount of carbonation.
---
A really surprising sparkling from Brazil, pleasant and dry, floral and berry notes that finish smoothly. One of my favs, if not fav.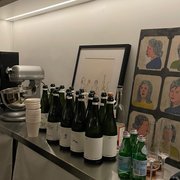 ---
---
DM Brazilian Brut is like the Goldilocks of bubbles! I find this to be perfect when chilled in that it's perfectly dry and not entirely sweet. This bottle is incredibly versatile— can be had alone or paired with light fare. Beautifully balanced and promised to elevate any gathering with the sleek taste and bottle aesthetic. Love that it is Latinx founded too!
Feedback
Faster shipping or same day availability.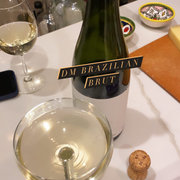 ---
What is Thingtesting?
Thingtesting is an unbiased place to research and review internet-born brands — because honest reviews help us all shop better. Learn more.
---
Wonderful sparkler, great color, texture and more!!
Feedback
I keep six in my house at all times! A system where a new bottle arrives each time I open one!! Please!!
---
Friends with D. M. Brazilian Brut Wine
Very tasty, loved the experience of drawing on the bottle :)
---
Friends with D. M. Brazilian Brut Wine
Amazing price/quality ! It pairs perfectly with a girls night out, a chat with friend and to impress a date! Lovely fruit notes with a touch of brioche of the traditional method! I love it 🥂
---
Incredibly tasty sparkling wine. Crisp, fresh brut and not too sweet. Perfect in all forms! Pricing is great for the quality of the wine. The packaging adds a touch to it, making it the perfect gift.
---
Great marketing and product is delicious. Fresh and crisp brut and beyond refreshing
---
Increadible sparkling wine: light, refreshing and delicious. The packaging is simple but also eyecatching for its uniqueness.
Feedback
Stock management could be better. I want to buy more.
---
Best sparkling wine in the market! Purchased for NYE and it was a big hit. Love the aesthetics and that we got to write cute notes to each other on the bottles. 11/10
---