Average rating from 2 users
Disco Country Club Reviews
Been playing pickle ball since I was a kid but really actually got into it in covid again. Most my friends can't play tennis but they can pick up pickle ball and have fun. There was 0 branded product that I connected with. I found DCC and love the style. And they are high quality. I bought 4 and the packaging branding, everything was great. The packaging is reusable and biodegradable. They left a little note thanking me and it felt like a fun "club" to support. Great for pros or beginner. Great price. Great brand.
Feedback
I can't think of anything at the moment. I want some swag like a hat or shirt cause the logo is cool and fits the era I think of for racquet sports.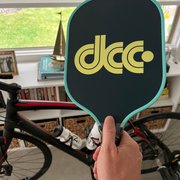 ---
Just got the Happy Hour pickleball paddle set and am very happy with the quality and look. The edge is low profile and I like the grip the carbon fiber face has. The packaging and case are also really fun and different from what I've seen available.
Feedback
I'd like to be able to pick colors for the set, but liked getting to have one of each version.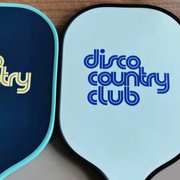 ---