Decem Drinks
4.8 • 5 Reviews
Decem Drinks crafted a range of light spirits with unique blends of ten natural ingredients for a light alcohol drinking experience
decemdrinks.com
Average rating from 5 users
100%Recommend to a friend
I think Decem and brands like them are the future of drinking in moderation. They manage to keep the feel and taste of alcohol but at a level that makes it easy to not feel guilty about 'having a drink'. The packaging looks ace and I would love to see them produce other liquids.
Feedback
More liquids please.
---
Tried the London Dry as I'm a big gin fan and thought it would be a great new option for a casual drink, and so glad i did. All the flavour of gin, and only 10%! Can't wait to try the other bottles on offer.
Feedback
Looking forward to trying a few more flavours in the future.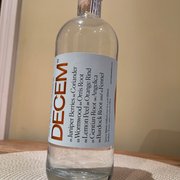 ---
---
Love the Decem brand and it's ideal for all occasions without compromise on taste!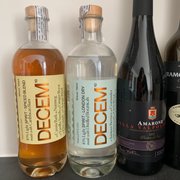 ---
What is Thingtesting?
Thingtesting is an unbiased place to research and review internet-born brands — because honest reviews help us all shop better. Learn more.
---
The flavours in the rum were incredible, and you could really taste the spices unlike other Spiced Rums where you can only taste the alcohol.
---
DECEM in my opinion is the perfect drink for someone wanting to cut back on the alcohol without compromising on the taste.
Feedback
The only improvement would be to bring out more!
---