Corsa Co.
4.33 • 3 Reviews
Corsa Co creates entirely plant-based botanical tonics made with 85% less sugar than soda designed for recovery and refreshment.
corsa.co
Average rating from 3 users
It tastes very very good!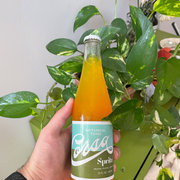 ---
Beautiful branding, that's actually why we bought it in the first place. Replacement sweeteners are tough for me. I'm not really in love with how these tasted and the flavor of the monk fruit (I'm pretty sure that's what they use). Because of that, I have not repurchased. Also we waited months for the package but this was when they first launched and the customer support was kind and helpful.
Feedback
The general taste of the sweetener
---
---
Everything about this beverage is refreshing and chic. This botanical tonic is an orange based beverage that features pleasant notes of citrus peel, black pepper and bitters. If you're one who enjoys aromatic beverages, I highly recommend trying this one out.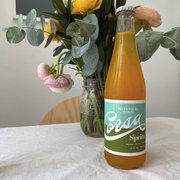 ---